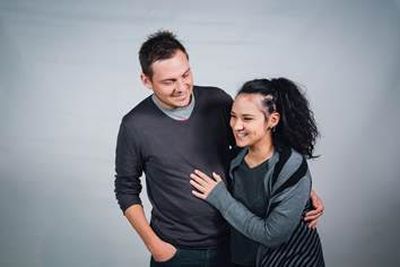 Klerksdorp based worship leaders, Gillaume and René Louw, collectively known as GR Worship, have released their debut worship album, This Is Our Worship.
"Christian Art is delighted to partner with Gillaume and René on This Is Our Worship CD. Fresh home grown worship of the highest standard makes placement of this product into South Africa an absolute honour" says Edward Geach, Product Manager at Christian Art Media (CAM).
Twenty months in the making, this delivery is co-produced by SAMA nominated engineer Jake Odendaal. The essence of the album was for the couple to give Jesus their worship.
"Worship is life. He breathed life into our lungs and worship is our response to His goodness, kindness and overwhelming love" says René.
Together Gillaume and René composed and penned each and every song on the 10-track album.
"There is something profound that happens in the Spirit when you realise that you've been called by God. My Life is a song through which we acknowledge the great price that Jesus paid and the calling we have to live our lives fully surrendered to Him.
"I love the part in the song where we boldly proclaim that we belong to Him. As soon as we realise that we belong to a good and loving Father we can step into a life filled with purpose and destiny" says Gillaume.
Additional standout tracks on the album include, Arise and You Changed It All, says CAM.
Arise was penned from a deep-felt conviction of the Lord as the Lion of Judah — roaring in order to bring awakening. René awoke at 3:33am every night, night after night and asked the Lord what He was trying to say to her.
"I felt Him say that it was the appointed time — the time for the true sons and daughters to arise and step out in the fullness of what God has called us to. After feeling this so strongly in my spirit, I sat down at the piano and wrote Arise."
You Changed It All was born out of an intimate, heart-to-heart session between René and Jesus.
"Simply realising that knowing Him has changed everything, I was overwhelmed by His goodness and grace. The fact that He delights in me" adds René.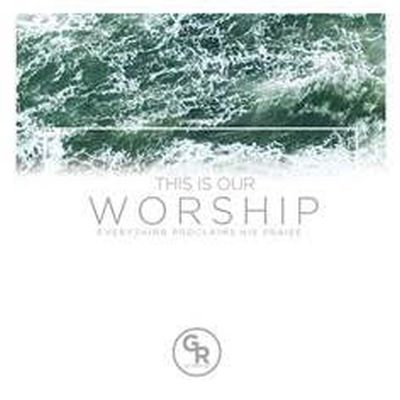 Originally influenced by the sounds of international mega bands, Coldplay and U2, Gillaume is currently inspired by the local pop rock band Gangs of Ballet and the global revival movement, Bethel Music, notably Jeremy Riddle. René draws inspiration from local worship artist Mervis as well as Bethel Music, Misty Edwards (Jesus Culture), and Housefires.
Gillaume has been serving at Oase Gemeente, a 101-year-old church, in Klerksdorp since 2003 with Rene' joining her husband to create this worship leader duo, since 2013.
Apart from their unique and beautiful voices, Gillaume is an accomplished acoustic guitarist with a deep love for the electric guitar, and René is a skilled pianist. Together they are responsible for the music department, writing songs, facilitating the worship as well as recording albums.
The happily-married duo, both brought up surrounded by musical talents in their respective families, have a sincere passion for the presence of Jesus and believe that one moment of encountering Him can change a life forever.
They enjoy touring, meeting new people and the opportunities made available to worship with diverse people. They both have dreams to collaborate with well-known worship artists; Gillaume with Chris Tomlin and Marty Sampson, and René with Amanda Cook and Steffany Frizzell-Gretzinger.
Gillaume and René believe they have a responsibility with the talents they have received and together they want to leave a legacy of making Jesus name renowned.
"We want to leave a legacy of giving expression to the uniqueness that God placed inside of us. A legacy of fearlessly walking in God's plan for our lives" concludes GR worship.
Connect with GR Worship on:
Instagram: https://www.instagram.com/grworship/
Facebook: https://www.facebook.com/grworship
Youtube: https://www.youtube.com/channel/UCIe89xyacQueGMKNf8j_trQ