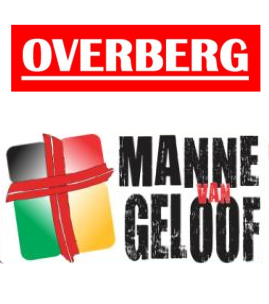 Organisers of the annual men's camp at Tarentaal have changed the event name from 'Mighty Men Overberg' to 'Manne van Geloof', they say in a Press Statement released yesterday.
The next camp at Tarentaal, between Greyton and Caledon, will be from March 14 to March 16, and entrance is free. More information about the event is available on the website (www.mannevangeloof.co.za), where men are asked to register as soon as possible.
Explaining the change of name, the organisers say their heart is "to follow the call of God that came through God's servant, Angus Buchan when he said that we must go and organise our own camps. We will not be partnering with MMC/Shalom Trust because of financial contraints on our side. We support MMC but as the organisers of the Overberg group we have to function independently to make the camp financially viable".
The guest speakers for the weekend will be evangelist Johnny Louw and former freedom fighter turned peacemaker, Douglas Baartman.
The organisers say the goal of the camp is to minister to men as prophets — leading their family, priests —  taking spiritual initiative at home, and as kings — providing for their familes' physical needs.