[notice]Pieter Pohl, founder of Innovation Films and marketing manager of CMD Entertainment Africa, sheds some light on the latest movies.[/notice]
FAITH AFFIRMING MOVIES NOW AVAILABLE ON DVD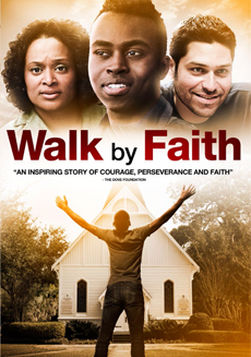 WALK BY FAITH
MOVIE TRAILER & MORE INFO: http://www.cmdafrica. com/#!walk-by-faith/w4tup
ORDER DVD: http://www.cumbooks.
co.za/walk-by-faith-dvd
Synopsis:
An Inspiring story of courage, perseverance and faith. When a young man is faced with living with the disease "Sickle Cell" everyday, he grows tired of just existing. With very little hope left, he yearns for support. His prayers are answered when he is assigned to a school project dealing with his disease. He battles with this because of his partner, Kevin, a bully and his desire to keep his illness a secret.
However, through this experience he finds hope because of a potential cure for his disease. His hope is met with fear from his mom, support from his friend Carrie and uncertainty from within. The question he asks himself is "What if God is waiting on me to act for myself and not just me expecting Him to do it all?"
SUNDAY BLOCKBUSTER(Sun 26 June '16: MNet 20:05 & MNet Movies Premiere 20:30)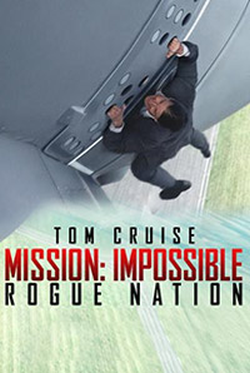 MISSION IMPOSSIBLE: ROGUE NATION
13V – NOT SUITABLE FOR FAMILY VIEWING
Dove Review
Ethan and his team take on their most impossible mission yet, eradicating the Syndicate — an international rogue organisation, as highly skilled as they are, committed to destroying the Impossible Missions Force (IMF).
Dove Review
This action-packed thriller features an energetic motorcycle chase, an assassination attempt at the opera, and a lot of intrigue. Unfortunately, it also features a strong use of profanity, not to mention too much violence, to be considered a family-friendly film. Therefore, unfortunately, we cannot award it our Dove "Family-Approved" Seal.