[notice]Pieter Pohl, founder of Innovation Films and marketing manager of CMD Entertainment Africa, sheds some light on the latest movies.[/notice]
UPCOMING MOVIE RELEASE
GALLOWS ROAD — IN CINEMA APRIL 7!
GALLOWS ROAD — A tale of a tragic crime, revenge, God's forgiveness and reconciliation. See Ernie Hudson and Kevin Sorbo in this film on the BIG SCREENS in APRIL!
For more info visit www.cmdafrica.com
FAITH AFFIRMING MOVIES NOW AT CINEMAS!
GALLOWS ROAD
Movie trailer & more info: https://www.youtube.com/watch?v=D0Pv4iHnNbs
FOR AGES 12 AND OVER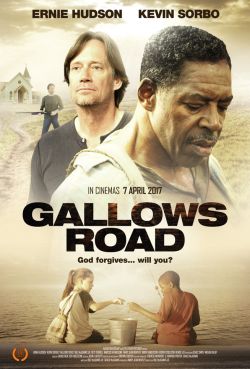 Synopsis:
Family Man, Bob Collins (Ernie Hudson) is devastated by a tragic crime, creating unbearable guilt for Jake Knight (Bill McAdams Jr). While Bob's brother Seth fights to help him reconnect with God, all three are terrorized by revenge-driven bully, Snake Cain. Will Jake's friend and boss Frank (Kevin Sorbo) help everyone see God's forgiveness? Or will they all fall prey to Gallows Road?
Dove Review:
Gallows Road does a terrific job showing that forgiveness is possible even in the most difficult situations. It also clearly demonstrates that a person can redeem bad decisions by making good ones.
Ernie Hudson does a great job playing Bob Collins, a family man with a wife and two kids. He's happy because he is about to open a new store in town with his brother Seth (Marcus M Mauldin). However, two rowdies in town named Snake Cain (Rett Terrell) and his brother Matty (Frank Mosley) plan to thwart the opening of the store. Their father previously owned the business and, on top of their jealousy of Bob and Seth now owning the store, they are prejudiced to boot. They also have the sheriff, Joe Cain (Brent Anderson), a relative, in their pocket.
They pull a local man, Jake Knight (Bill McAdams Jr), unwittingly into their scheme and when tragedy results from the Cain brothers' anger, Jake is prevented from interceding on Bob's behalf. His conscience eats away at him and he turns to the bottle for relief. Ultimately, he finds a strong friend and gets spiritual advice from his boss, Frank Thompson (Kevin Sorbo). Although a showdown seems inevitable, Jake is determined to stand up for what is right and to make sure Bob Collins is not harassed any more. We are pleased to award our "Faith-Friendly" Seal for ages twelve plus to this movie. Gallows Road is, despite its title, a movie about life and hope. It shows compellingly the powerful freedom that comes with forgiving one's enemy. — www.dove.org
Gallows Road will be screened in the following selected Ster-Kinekor Cinemas:
Arcades
Cape Gate
Sterland
N1 City
Promenade
Blue Route Mall
Festival Mall
Gateway Commercial
Maponya
Mall of Africa
Matlosana
Wonderpark
For more information visit www.cmdafrica.com
SUNDAY BLOCKBUSTER
(Sunday April 9 2017: MNET 101 20:05)
WARCRAFT
Movie Trailer: https://www.youtube.com/watch?v=RhFMIRuHAL4
PG13 V – NOT RECOMMENDED FOR FAMILIES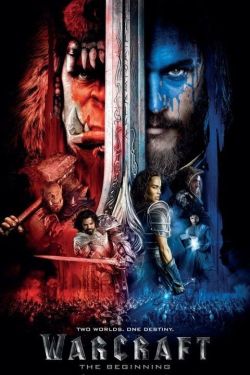 Synopsis:
The peaceful realm of Azeroth stands on the brink of war as its civilization faces a fearsome race of invaders: orc warriors fleeing their dying home to colonise another. As a portal opens to connect the two worlds, one army faces destruction and the other faces extinction. From opposing sides, two heroes are set on a collision course that will decide the fate of their family, their people, and their home.
Dove Review:
Watching Warcraft is like watching a video game come to life. However, along with the action and the ability to showcase amazing creatures, the film has a downside, in which some scenes look too much like the CGI images they are. For example, a few of the various characters ride strange creatures that sure look nothing like horses. Durotan (Toby Kebbell), is an orc chieftain with large hands and a pregnant mate, Draka (Anna Galvin). Of course, with a title like Warcraft, war is expected to be a big part of the movie, and it certainly is. Despite some good moments, such as a son attempting to be a warrior who would make his father proud and the sacrifice of a powerful character, the constant violence of the battle scenes prevents us from awarding this movie our Dove "Family-Approved" Seal. — www.dove.org