[notice]Pieter Pohl, founder of Innovation Films and marketing manager of CMD Entertainment Africa, sheds some light on the latest movies.[/notice]
GOD'S NOT DEAD 2 – AVAILABLE ON DVD FROM OCTOBER 28
Please visit www.godsnotdeadthemovie.co.za for more info.

FAITH AFFIRMING MOVIES NOW AVAILABLE ON DVD
90 MINUTES IN HEAVEN
MOVIE TRAILER & MORE INFO: http://www.cmdafrica.com/#!90-minutes-in-heaven/e2kwu
Based on the incredible true story.
Synopsis: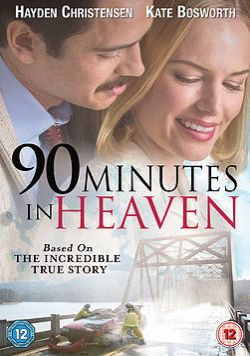 Pastor Don Piper died January 18 1989, when a semi-tractor truck crushed his car. Declared dead by the first rescue workers to arrive on the scene, Don's body lay under a tarp for the next 90 minutes. Don's soul, meanwhile, was experiencing love, joy, and life like he'd never known before.
Don was in Heaven. When another pastor's prayers helped bring Don back to life, he became a living miracle. Yet this is one miracle Don wished never happened. Heaven's bliss was replaced with excruciating pain and emotional turmoil. With the support and prayers of his beloved wife Eva, their three kids, and friends near and far, Don clung to his faith in God and fought to regain a semblance of his previous life. The Piper family's incredible true story of perseverance and faith in the midst of the challenges of life—and death—will bring hope and encouragement to all who see this film.
Dove Review:
The story will move even the hardest of hearts, as viewers hear Don describe what he saw in Heaven, and why he was disappointed and even angry with God for sending him back. The message is clear, there's no place like home…especially if Heaven is your ultimate home. Several vivid scenes show blood and a man in agonizing pain. We're pleased to award "90 Days in Heaven" the Dove Faith Friendly Seal for audiences over age 12. –  www.dove.org
SUNDAY BLOCKBUSTER

(Sun 28 August '16: MNet 20:05 & MNet Movies Premiere 20:30)
MAGIC MIKE XXL
Movie Trailer: https://www.youtube.com/watch?v=79Q2rrQlPW4
16SL – NOT RECOMMENDED FOR FAMILIES

Synopsis: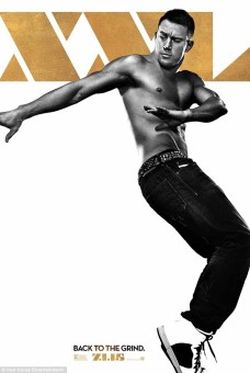 MAGIC MIKE XXL is the sequel to 2012's MAGIC MIKE. After a three-year absence, Mike Lane takes a vacation from his construction business and re-joins his group of professional male strippers. They travel up the East Coast to the annual stripper convention. Mike insists their routines are outdated, and they should create a more innovative performance. He enlists the help of his former boss and her new dancers to create a revolutionary team. They have only one day to see if they've got what it takes to make their last hurrah special.
MovieGuide Review:
MAGIC MIKE XXL will find its fans. The music, lighting and dance choreography are catchy. This movie also has star power, with Channing Tatum and Jada Pinkett Smith as the leads. However, the plot is thin at best, with many male-bonding moments moving it along. There are many sexual allusions, including much dirty dancing, plus alcohol and drugs. Some routines are perverse and degrading to women. MAGIC MIKE XXL also has frequent obscenities and references to false religious ideas. Ultimately, MAGIC MIKE XXL provides an abhorrent, dangerous combination and is NOT SUITABLE FOR FAMILY VIEWING – www.movieguide.org