[notice]Pieter Pohl, founder of Innovation Films and marketing manager of CMD Entertainment Africa, sheds some light on the latest movies.[/notice]
MOVIEWISE WEEKLY GIVEAWAY
RICH MULLINS — A RAGAMUFFIN'S LEGACY DVD!

This week in partnership with CMD Entertainment Africa we will give away a copy of the RICH MULLINS — A RAGAMUFFIN'S LEGACY DVD. To be in the running please share this story on Facebook, or tweet it and email news@gatewaynews.co.za with the subject RICH MULLINS and include your name, postal address, email address and cell number. The winner will be drawn on Wednesday February 8
FAITH AFFIRMING MOVIES NOW AVAILABLE ON DVD
RICH MULLINS – A RAGAMUFFIN'S LEGACY
Movie trailer & more info: https://www.youtube.com/watch?v=drzBlYVyK0A
PG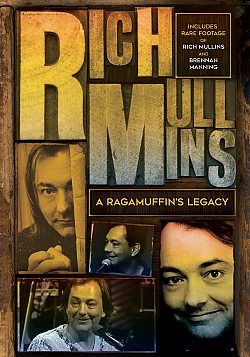 Synopsis:
A DOCUMENTARY FEATURE FILM BASED ON THE LIFE AND LEGACY OF RICH MULLINS.
A documentary feature film based on the life and legacy of Rich Mullins. Rich Mullins was renowned as a Christian singer-songwriter, but he lived recklessly and furiously through this life before dying in a tragic car accident. He was boldly honest, ruffling the feathers of both the music industry and his fellow Christians — at the peak of his career Mullins gave up fame and fortune to live on a Native American Reservation teaching kids music and the hope of the gospel of Jesus. Thousands, including many current artists, would claim to have been impacted by the life and legacy of Rich Mullins. Hear from those who knew him best about his life and passion to know God personally.
Dove Review:
Rich Mullins: A Ragamuffin's Legacy is an inspiring documentary about a young man who lived for God and lived life to the fullest. This documentary not only features Rich Mullins, but also the band whom Rich referred to as the "Ragamuffins." It reveals how the life of one man can make a difference. Rich Mullins rose to fame and fortune in gospel music and then gave it all away to live in obscurity with the Native Americans on a reservation in New Mexico. He taught children the hope of the gospel. His life, so full of promise, came to a tragic end, due to an automobile accident. He was loved by many and understood by few. Rich's father once said he had two sons, two daughters, and "a piano player," referring to Rich, who marched to the beat of his own drum. This fascinating documentary is awarded our "Faith-Friendly" Seal for ages 12 and older. This man, who had a great talent and calling, wanted to do God's will above all other things. Amy Grant is featured, as well, and shares recollections of Rich. His life will touch the viewers who watch this quality documentary. He is still missed and loved to this day. — www.dove.org
SUNDAY BLOCKBUSTER
(Sunday February 5 2017: MNET 101 20:05)
IN THE HEART OF THE SEA
Movie Trailer: https://www.youtube.com/watch?v=K-H35Mpj4uk
13VL – NOT RECOMMENDED FOR FAMILIES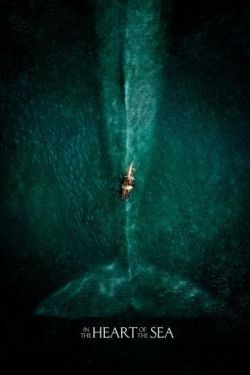 Synopsis:
In the winter of 1820, the New England whaling ship Essex was assaulted by something no one could believe: a whale of mammoth size and will and an almost human sense of vengeance. The real-life maritime disaster would inspire Herman Melville's Moby Dick. But he told only half the story. In the Heart of the Sea reveals the encounter's harrowing aftermath, as the ship's surviving crew is pushed to their limits and forced to do the unthinkable to stay alive. Braving storms, starvation, panic and despair, the men will call into question their deepest beliefs, from the value of their lives to the morality of their trade, as their captain searches for direction on the open sea and his first mate still seeks to bring the great whale down.
Dove Review:
In the Heart of the Sea is a compelling movie about a quest and survival. For Herman Melville, this journey is about traveling to the lone survivor's home of the ship Essex to find out the story of the fabled great white whale. Was it really that huge? What happened to the men? What details are not known? And, for one elderly man, who has had a drinking problem for a while, this is his opportunity to continue to hide the harsh realities inside, or to finally open up the secrets of the journey which have haunted him for many years, so he can finally be at peace.
Chris Hemsworth plays Owen Chase, who has been waiting for a chance to be a captain of his own ship. He is told that, although the promotion was promised to him, he will have to wait on being captain and serve as first mate to a man named George Pollard (Benjamin Walker). Pollard is an up-and-coming seaman who is promoted too soon but, despite the friction between Chase and Pollard at first, Pollard comes to realise that Chase is an experienced man who holds the allegiance of those who serve under him. Due to the harsh realities and losses that they soon face, they eventually understand one another and form a bond.
The movie is large in scope, somehow making the viewer feel as if he or she is traveling on the Essex and dealing with the storms at sea and taking in the beautiful sun reflecting on the sea when all is calm. The film weaves themes of loyalty and truth telling into its story. As Chase says in one scene, "abominations" were committed in order for them to survive — cannibalism in this case. Due to strong language and a few bloody scenes of violence, we are unable to award In the Heart of the Sea our Dove "Family-Approved" Seal. — www.dove.org