Pieter Pohl, founder of Innovation Films and marketing manager of CMD Entertainment Africa, sheds some light on the latest movies.
GALLOWS ROAD — Now available on DVD!
GALLOWS ROAD DVD now available at CUM Books, Musica, takealot.com and other leading retailers.
For more info visit www.cmdafrica.com
FAITH AFFIRMING MOVIES NOW ON DVD!
THE LOOKING GLASS
Movie trailer & more info: https://www.youtube.com/watch?v=nojxfv_IHz0
10-12PG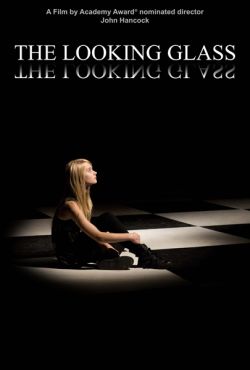 Synopsis:
After losing her mother, Julie (13) comes to La Porte County, Indiana to live with her grandmother, Karen. Karen, a former star of stage and screen, wants desperately to connect with her granddaughter in a meaningful way and share her history. But the two of them — each stubborn in her own way — butt heads at every turn. Soon, Karen makes a remarkable discovery: Julie's powerful, unique singing voice. Will the sudden discovery of Julie's talent be enough to bring the two together and allow Karen to pass on her legacy?
Filmjournal Review:
The Looking Glass is a lyrical, haunting film about a little-known aging actress, Karen (Dorothy Tristan), and her troubled teenage granddaughter, Julie (Grace Tarnow), who has come to live with her in rural Indiana. Julie's mother is deceased and her life with her father (Anthony Panzica) and none-too-sympathetic stepmother (Faith Marie) in Pittsburgh has been hell. Julie knows they view her as an intrusion and obligation. With her grandmother, a virtual stranger, she is non-communicative, her vacant expression and silence a thinly veiled camouflage for rage. She is also a small-time thief.
But when Karen finds her necklace in Julie's belongings, without comment Karen wears it in front of Julie, who clearly sees it around her grandmother's neck. The non-verbal exchange says it all. It's one of the many well-executed, subtle details in this film directed by John Hancock (Bang the Drum Slowly, Prancer), and written by its star, Dorothy Tristan, who also happens to be Hancock's wife.
Karen is determined to establish a relationship with her granddaughter, who is her only living heir and connection to the late daughter she is still mourning. At the same time, it's an adjustment for her. She's widowed, has lived alone for years, and is set in her ways. And Julie is not easy.
Still, when she hears Julie sing, she discerns a real talent and is thrilled. She feels a profound genetic bond with her granddaughter — after all, she too was a talented performer — but equally important, Karen believes artistic expression is the greatest path to healing and freedom. She manages to convince Julie to audition for the school musical, The Looking Glass (the metaphor is a little heavy-handed), and though Julie resists the idea at first, she finally submits to an audition and lands the lead. She also lands a boyfriend.
The movie as a whole is so well-acted — and so pleasing to look at — it hits all the right notes in portraying an evolving intergenerational relationship in a story centring on legacy and continuity. It's no coincidence that Hancock shot the film in his childhood home and that much of Tristan's screenplay is autobiographical. Both artists, who are in their 70s, have said the themes addressed in the film have personal resonance for them.
Tristan creates a complex portrait of an aging woman — at moments frail and paradoxically feisty, too — who is committed to impart worthwhile values and ambitions to her granddaughter, while struggling with her own mortality. Tarnow, a newcomer who showed up at an open call, is impressively self-possessed and poised as an angry young girl who emerges from her guarded shell and morphs into a three-dimensional human being well on her way to adulthood. It's an auspicious debut. — www.filmjournal.com
SUNDAY BLOCKBUSTER
(Sunday July 30 2017: MNET 101 20:05)
DEEPWATER HORIZON
Movie trailer: https://www.youtube.com/watch?v=S-UPJyEHmM0
13VL
Synopsis:
A story set on the offshore drilling rig Deepwater Horizon, which exploded during April 2010 and created the worst oil spill in US history.
Dove Review:
In 2010, The Deepwater Horizon Oil rig exploded in the Gulf of Mexico, sending an environmental disaster throughout the Gulf coast. This is the story of the people that were on the rig and the events that led up to and took place during this disaster.
The story tells of the position on construction and maintenance that the men on the rig took that were overridden by the BP executives because they wanted to cut costs. These brave men and one woman's tale of the heroics that took place to save as many of their associates as possible when the explosions and fire took over the water platform. It also shows the feelings of one wife who is at home waiting for word about those in the terrible explosion.
This film is a very emotional story of the big business executives that didn't care about doing what was right vs the people that worked hard and did whatever they could to save their colleagues in a disaster. The scenes are intense and although we know the real life ending, the viewer will go through a variety of emotion stirred by these events.
Kurt Russell and Mark Wahlberg star in this movie and do a fantastic job in portraying the men in roles of extreme importance. Unfortunately, due to language and very intense scenes we cannot approve this film for the family. — www.dove.org