[notice]Pieter Pohl, founder of Innovation Films and marketing manager of CMD Entertainment Africa, sheds some light on the latest movies.[/notice]
FAITH AFFIRMING MOVIES NOW AVAILABLE ON DVD
June is the month in which we celebrate fathers and in doing so we'd like to showcase some of the best movies available about fatherhood.
FATHERS
MOVIE TRAILER & MORE INFO: http://www.cmdafrica.com/#!fathers/uk5we
PURCHASE THE DVD: http://www.cumbooks.co.za/fathers-dvd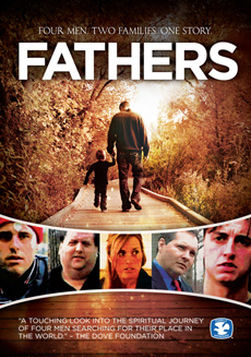 Synopsis:
"Fathers" is an exciting adventure into the spiritual journey of four men searching for their place in the world.
This is the story of two single fathers and their sons. One of the men, Rick Tarinno, lost his wife in a tragic car accident 3 years ago. Ever since the accident, Rick has blamed God for everything, from the death of his wife to the living hell that his wife has turned into. He turned to a life of abuse and drinking to try to drown his sorrows.
The other man, Michael Campbell, is approaching the three year anniversary of his divorce and subsequent abandonment of his wife. The night she left was the same night as Rick's accident. Mike is a blue collar guy that really had to learn to be a parent after the divorce. He turned to his church family and friends for support and help and they led him to God, his ultimate helper.
Rick's son, Lucas, and Michael's son, Raymond, have known each other most of their lives. Since the death of Lucas' mom, things haven't really been the same. Lucas has been the victim of his fathers' abuse and has turned to a new group of friends for the attention that he isn't getting at home. Raymond has been trying to maintain their friendship, but can do nothing but watch as his lifelong friends slips lower and lower.
Rick's lack of faith, Michael's commitment to God, and Raymond's longing for his old friend will all be put to the test when Lucas is put in the toughest situation of his young life and Raymond is forced to fight for his. Only then will the truth be sought and hopefully found, before it's too late.
SUNDAY BLOCKBUSTER
(Sun 12 June '16: MNet 20:30 & MNet Movies Premiere 21:00)
GET HARD
16VSNL – NOT SUITABLE FOR FAMILY VIEWING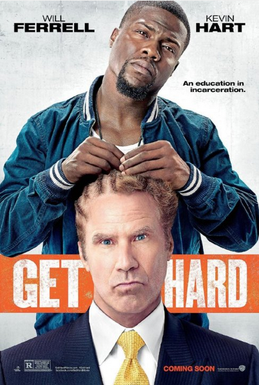 Synopsis:
Businessman James King (Will Ferrell) is wrongfully convicted of tax evasion. He hires his friend Darnell Lewis (Kevin Hart), whom he incorrectly thinks has served time in jail, to teach him how to survive his upcoming 10-year prison sentence.
Dove Review:
The Dove Foundation Review Team has ceased reviewing movies that contain certain extraordinarily explicit content. This decision was reached due to the fact that Dove reviewers are parents or grandparents with conservative values. As such, we feel that we can no longer expose these dedicated and caring people to movies that contain distasteful and appalling stories that are focused on graphic horror and violence, and/or gratuitous depictions of explicit sex and nudity. "Get Hard" is considered to be such a film. Our report is therefore limited to the business information (title, rating, distributor, producer, director, actors, etc.), synopsis, and the content chart. – www.dove.org