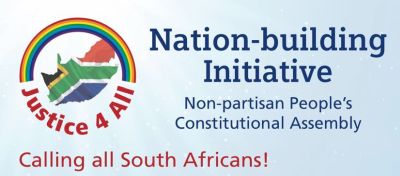 An initiative aimed at uniting South Africans in "building a righteous, just and prosperous nation founded on a values-based constitution and direct people's governance" is taking place in Bloemfontein from Thursday October 26 to Saturday October 28.
According to an invitation to the "non-partisan people's constitutional assembly" at Kairos Gemeente in Lilyvale, all South Africans who would like to give input are invited to join in the nation building exercise called in response to an urgent need for "skilled, experienced and selfless leaders who cannot be bought, and who can drive the process of regeneration" to address critical issues in South Africa.
The initiative aims to discuss practical steps towards building a united South Africa based on absolute values and principles with particular focus on governance, economy/banking, education, healthcare and social regeneration; and to draft a new constitution that upholds moral and ethical values. says the invitation distributed by Vuka Afrika Foundation.
More information about the initiative is available from: Bulelani Mkohliswa: 082 778 6031, Ben Alberts: 082 944, 0491, Alaythea Hamlyn: 083 285 0795, and Dr Xoli Mhlongo-Jones: 078 441 5849.