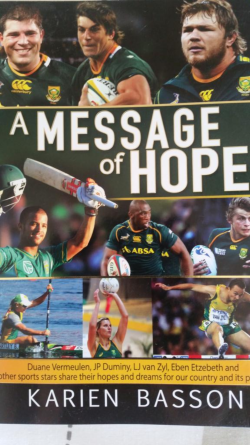 Christian Art had their quarterly sales conference on July 14, 2015 in Pretoria where they presented their latest books, movies, messages, music and gifts.
The sales Conference held in Pretoria was one of three conferences planned by Christian Art. The other two were held in both Cape Town and Durban on the 16 July and the 23 July 2015 respectively.
Since Christian Art Distributors was established in 1974, it has continued to show phenomenal growth. In 1978, Chris Johnsen first began negotiating with international publishers and obtained the rights to distribute its books in South Africa. The distribution of English books gained strong momentum in 1983 when Christian Art took over Word of Life, the largest distributor of English Christian literature in South Africa. Word of Life was owned by Team Alliance Missions in America, an organisation that sent missionaries all over the world to bring the gospel to as many people as possible. After taking over Word of Life, Christian Art Distributors obtained the exclusive rights to distribute books from many of the leading international publishers in South Africa.
Christian Art has four main companies that form part of the Christian Arts family:  Christian Arts Gifts; Christian Art Distributors/Publishers; Christian Art Media and Christelike Uitgewersmaatskappy. Representatives from these companies selected different new releases/products to highlight for the period of July; August and September 2015.
Christian Art Distributors/Publishers
A Message of Hope by Karien Basson! This book profiles 50 South African sport stars such as Duane Vermeulen, Eben Etzebeth, Cornal Hendricks, Marcel Coetzee, JP Duminy and Maryka Holtzhausen. This book reveals their hopes and dreams for South Africa and its people. It is ideal gift for sports enthusiasts.
God of the Impossible by Angus Buchan was a recommended read. God of the Impossible by Angus Buchan is a special book of testimonies reflecting the goodness and grace of God in the lives of ordinary people. It shares some wonderful answers to prayers concerning different kinds of situations such as salvation; healing; deliverance; financial provision and so much more.
Today is Going to Be a Great Day is another recommended title. The book has been designed as a therapeutic tool for relaxation and stress relief for adults. It is a colouring book ideal for anyone in need of relaxation and fun. It gives the user time to unwind and provides a platform to be creative.
The last book they highlighted is a book by a local author Nina Smit called You Are Mine. Having written over 150 books Smit is no stranger to South African readers.  The 366 devotions in You Are Mine focus on themes such as: God's will and purpose for your life;  
Most of their English titles have their Afrikaans equivalent namely God of the Impossible by Angus Buchan is sold as God van Wonders and A Message of Hope the book compilation of 50 South African sports stars is sold as n Boodskap van Hoop. They can be found at Christelike Uitgewersmaatskappy
For the younger members in the family Christian Arts Distributors/Publishers recommended the following books:
Devotions for Little Hearts , Jonah and the Great Big Fish, Jesus Heals A Lame Man, Jesus Calms the Storm.
They also list Essential Kids Movies namely;
Fruits of the Spirit, Jesus He Lived Among Us, Faith Builders, Kalossie, Adventures of Toby, Right Turn Tales, Making the Grade, Crunch Time, Jesus Storybook Bible 1/2/3/4
Christian Art Media
Christian Art Media selected Summer Snow; The Drop Box and God's Not A Fan/ God's at War as recommendations. They played snippets from the movies/ documentaries at the conference.
"Summer Snow" is a dramatic movie about a family that is recovering from the death of the mother. Hallie, the youngest, is a pleasant child who has a big heart and tries to help others, David is in high school which is a struggle in any child's life, and Julie the oldest is engaged to be married. All three are trying to live their lives the best they can along with their dad, Dan, but it is a time of adjustment for each of them.
Produced by John S. Howard and Dan Atchison Summer Snow is truly a family project written and directed by siblings Jeremy and Kendra White with their mother contributing to some of the writing as well.
The Drop Box which is based on the story of a pastor who finds an abandoned infant on his doorstep in the winter; he builds a special drop box to keep any future foundlings safe. In the drop Box website it says "More than a quarter million saw the theatrical release of The Drop Box and want to help orphans and adoptive families"
In their catalogue Christian Art Media lists the following movies as their "Ëssential Movies"
Courageous; October Baby; Mom's Night Out; Home Run; Seasons of Gray; Loves Everlasting Courage; Faith Like Potatoes; Love Begins; King's Faith; Fireproof.
Christian Art Gifts
Christian Art Gifts recommended different gift items to the suppliers ranging from home and kitchen appliances such as mugs; plastic water bottles; polymer mugs with design insert; serving trays; large glass cutting board; glass tray and wall plaques
Other gift items that can be purchased from Christian Art Gifts art are journals; bookcases; page markers; genuine leather wallets; promise cards; key rings and tea sets.
The sales conference was organised by Christian Art Distributors mainly for bookstore owners and their sales representatives. It was to show them the latest releases of books; music; movies and gift products that they can choose to sell at their stores. Look out for the above mentioned recommended reads; movies and gift products and other titles at your favourite bookstores.