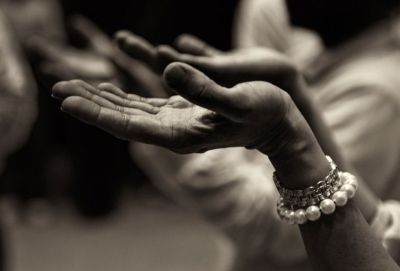 Originally published in Christian Today
When hundreds of missionaries urged locals in Kenya to pray for a revival, they did not expect that it would lead to thousands of lives being saved just 10 days later.
Over 640 missionaries from around the world gathered to bring revival to a Kenyan village called Kakamega, according to Charisma News. All the missionaries wanted to do was share God's love to the people of Kenya, and they did so in the simplest, most practical ways possible.
The missionaries visited prisons, provided treatment to those affected by parasitic fleas, and just talked to people about God's love and the sacrifice He made to save people from sin. Because of their kind acts, these missionaries were able to reach thousands of people.
"In all, 72 115 people in Kakamega were reached and 6 944 received Christ as their Saviour," one missionary shares.
One person they deeply touched was Joel, a street child who was transformed for the better because of the love of Jesus. "I feel I have hope after being preached to," he says.
One woman named Martha credits her newfound life in Christ as the reason why her marriage was saved, and she thanks the missionaries for giving her hope.
Martha says she was furious when she found out that her husband cheated on her. Out of anger, she destroyed their things at home. But after the missionaries knocked on her door and talked to her, their kindness melted away all the anger in her heart.
When her husband came home, he was not greeted in rage. He was so impressed by his wife's transformation that he decided to accept Christ into his life as well. Before the missionaries left, Martha and her husband even prayed with them and asked God to restore their marriage.
The missionaries said they have several more reconciliation stories to share, and they credit God for helping them achieve this.