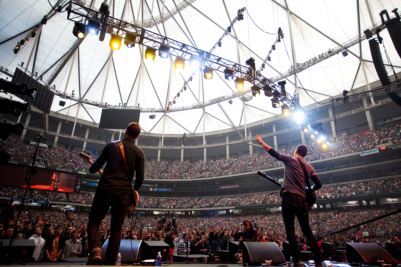 The Passion World Tour arrives in South Africa this month and is ready to fill stadiums with tens of thousands of Christians with a passion to worship the Lord and pursue justice.
And Passion history is being made in South Africa: for the first time since its inception in 1997, the event will be open to everyone. While the heart of Passion is still the student generation, people of all ages will be able to attend the Pretoria, Durban and Cape Town worship, prayer and teaching gatherings led by Louie Giglio and worship leaders Chris Tomlin, Matt Redman and Christy Nockels.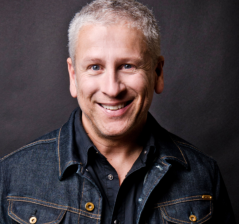 The Passion team has booked enough stadium seats for more than 100 000 people — at Supersport Park in Pretoria on September 26, the ICC Arena in Durban on October 2, and the Cape Town Stadium on October 6.
According to Passion founder Giglio the heart of the movement has always been to see a generation stake their lives on what matters most — the fame of Jesus (See Isaiah 26:8.) Over the years Passion has encountered millions of students and 18-to-25 year olds around the world. Since 2007 Passion's "Do Something Now" initiative has powerfully wed the expression of worship with justice as students have given over 65 million rands to partner organisations around the world. At the Passion 2012 gathering at the Georgia Dome in Atlanta, Georgia, students learned about the realities faced by 27 million people in the world who are enslaved as forced labourers, child labourers or trapped in the sex trade. Giglio challenged students to take action today and to pursue what makes them come alive … and do it for the glory of God.
Giglio, who is pastor of Passion City Church in Atlanta, and who is well-known for his talks and books on the magnitude of God as reflected in the universe and the human body (Indescribable and How Great is our God) has been to South Africa several times. In 2008 Cape Town was included in a Passion World Tour of 16 nations.
Tickets for the Passion events in South Africa can be purchased from Computicket. Prices are R175 now; R225 from September 20 and R250 at the gate.