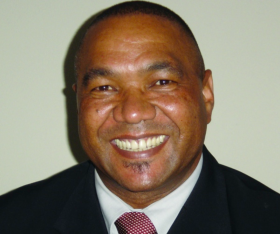 As reports surface of a growing pornography addiction problem in South Africa, a pay-TV boss said he is proud to bring hardcore porn to SA television for the first time and plans to introduce more in 2014.
Referring to the controversial launch of 3 porn channels by StarSat (formerly TopTV) on December 1, Eddie Mbalo, the interim CEO of On Digital Media, said they aim to broadcast more porn next year, including pornography coming from Africa.
Mbalo says the erotic sex channels will "in the long run promote healthy relationships, positive images of sexuality, and of women in particular," for South Africa.
Mbalo's claims are at odds with a recent Times Live report that notes that South African children as young as 15 are seeking professional help because of porn addiction and addicts are spending millions to feed their shameful habits.
Therapists and counsellors dealing with addictions are concerned that should it be left untreated, porn addiction could lead individuals to cause harm to themselves and others.
Family Policy Institute director Errol Naidoo has called for a renewed nationwide boycott in of On Digital Media and StarSat "with immediate effect", saying South Africans need to "take a bold and uncompromising stand against the flood of filth infiltrating our nation".
"Research consistently shows that regular porn consumption leads to addictions and often fuels sexual crimes against women and children." According to Naidoo "our government is making it easier for children to be exposed to hardcore pornography on the internet and TV".
He says people supporting ODM and StarSat are contributing to pornography on South African television.
He urges people to sign a Public Petition calling for StarSat's porn programmes to be stopped. The petition will be sent to StarSat management.
The Justice Alliance of South Africa (Jasa) which is also opposed to ODM and StarSat's porn broadcast recently brought a court application against ODM, Icasa, and the Minister of Communications. The case will be heard early in 2014. A group of teenagers also opposed to porn, has joined the case.