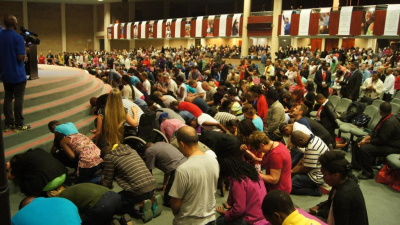 Battle cry of heaven sounded at CfaN Fire Conference
[notice]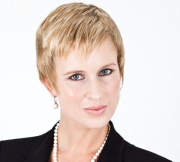 Special Report by Tamryn Klintworth, a South African crusade evangelist and founder of In His Name Ministires, on the Christ for all Nations Fire 2014 Conference in Johannesburg last weekend.[/notice]
It was at a Christ for all Nations (CfaN) Gospel Crusade in Nigeria that the Lord called me to crusade evangelism. My relationship with the ministry began on that dusty harvest field and has continued growing from strength to strength. For so many evangelists across the world, CfaN is the mothership. While we all head up our own ministries, we turn to her for advice, guidance and encouragement. With 40 years of crusade experience and over 70 million souls saved since the year 2000, she is an abundance of know-how. Her single-minded passion for evangelism is unwavering, her focus is blade-sharp and arrow-straight. While most organisations are quick to protect their trade secrets, CfaN has no such mentality. Her door is wide open and wisdom eagerly dispensed. While her Gospel Crusades are focused on winning the lost, the primary aim of her Fire Conferences is to inspire and empower believers for soul-winning. When the CfaN South African office began planning one such Fire Conference in Johannesburg, my team and I – together with evangelists from across the country – jumped to assist with the task. Finally, last weekend, our endeavours reached a glorious crescendo as "Fire 2014" kicked-off at African Dream Family Church in Edenvale. From March 21 to 22, delegates were saturated with the battle cry of heaven: the salvation of souls!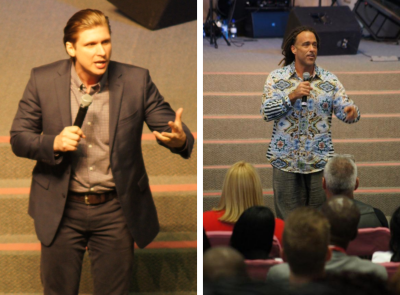 Leading the charge, were main speakers Evangelists Daniel Kolenda and Todd White. Ev. Kolenda is the newly elected President of CfaN, having been handed the reins of ministry leadership by Ev. Reinhard Bonnke. Such a handover ensures that CfaN pursues its God-ordained purpose for decades to come. Being responsible for 10 offices around the world and preaching to crowds sometimes exceeding several hundred thousand, he carries the pressures of his office with wisdom, humility and grace. Ev. White is the founder of Lifestyle Christianity, a ministry devoted to empowering believers to witness one-on-one, each day, every day, wherever they may be. May I say, he practices what he preaches! Whether at the airport, hotel or shopping centre, Todd is constantly on the prowl for souls, always brimming with stories of how Jesus touched someone just a few moments ago. And so, through the vessels of both a crusade and street evangelist, our Jesus moved mightily!
Both men poured themselves into the sessions. While the mornings were focused on equipping the saints for soul-winning, the evenings were soul-winning meetings themselves. On the Saturday afternoon, the baptism of the Holy Spirit was prayed for, hands being laid upon each delegate. What divine chaos resulted! Filled from top to toe, men and women were overcome by the power of God. The evening sessions saw multitudes saved and broken bodies healed, a steady stream of individuals pouring onto the stage to testify what the Lord had done. On Friday afternoon, a session was held that was different to the others, yet as thrilling. Winfried Wentland, CfaN's Field Director, and Jako Hugo, one of his co-workers, shared heart-stopping tales of near-death adventures, all for the purpose of trucking equipment to the harvest field. Across war zones, forests, rivers and borders, they and their team are responsible for ensuring the sound, stage, lights and generators reach the crusade site on time for setup. In short, every journey is inundated with the miraculous, the Lord doing the impossible time and time again. Fire 2014 was packed from beginning to end with the kind of action that inspires action – and soul-winning action at that!
For those of you who missed these two fire-filled days, I have exciting news to share. CfaN will henceforth be holding a Fire Conference on an annual basis in South Africa. Keep your eyes on www.cfan.org.za for news thereof. As an evangelist working within our beautiful nation, I am overjoyed. While massive teaching conferences are commonplace, those focused entirely on evangelism are a rarity. Most Christians are preoccupied with themselves, looking inwards rather than outwards. Of course, we are to continue drawing closer to our Jesus and becoming stronger in the faith. However, in the process of growing may we get going, and declare to the world that Jesus saves! While my fellow evangelists and I continue labouring to win the lost and equipping others to do likewise, these annual Fire Conferences held by CfaN will further assist in creating a soul-winning culture among the Christians of our nation. Hallelujah, South Africa shall be saved!