Darryl Reid remembers a Friday night meeting at his local church (Breakthru Life Church, Johannesburg) about six years ago when a member of a visiting Bethel Church team prophesied that God was going to use him in filmmaking.
"My thoughts were, 'how far off the mark is this guy..?' writes Reid in a recent newsletter. "I think I forgot about that word about 3 minutes after receiving it. It just wasn't on my radar at all."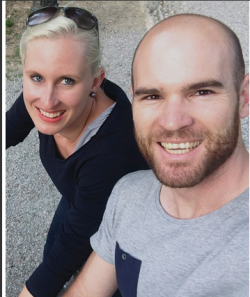 Now, six years later he is weeks away from releasing his first film, 'Extra Ordinary', a feature length documentary that captures what an Extra Ordinary God can do when a bunch of ordinary young adults choose to make their ordinary selves available to Him during an annual New Year's beach outreach to young people.
"We have been doing New Year's beach outreaches for 8 years now. We spent 5 years in Kenton- on Sea and the last 3 Years in Margate. Every year we have taken teams on these outreaches, the heart of the outreach has always been to specifically reach out to the young folk in the night clubs, we would be out on the streets from 21h00 to 03h00 on some nights. Most of our interaction in sharing the gospel is with guys on their way home.
Reaching a generation
"We started out completely clueless on how to go about interacting with this 'tricky' crowd. But over the last 8 years we have learnt much and grown in our
effectiveness in reaching this generation. We started out giving free tea and coffee on our first year in Kenton; we ended this last year doing soul art, prophetic photo booths, name interpretations, treasure hunts, flash mobs, vision 2015 prophecy, words of knowledge for healing over a microphone at the beachfront. It has been a wonderful journey – the film captures our outreach from New Years 2014."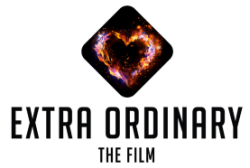 Talking about how he came to be directing a movie as prophesied six years ago, Reid says: "They say hindsight is 20/20, and now all this time later I have a memory that stretches back to our 2nd beach outreach to Kenton-on-Sea (some 7 years ago now). I recall being inspired to take a camera along to see what would happen and filmed parts of our outreach week. We made a 5 minute video from the outreach and used it to promote registrations for the following New Year's trip.
"At no point did I ever associate this desire to "film God in action" with the act of making a film.
"Again, about 18 months ago I had a similar desire to take the camcorder with. This time I wanted to film our 2014/15 New Year's outreach and make a feature length documentary. Of course I had no idea how to do this… So I gathered all my friends in the media industry, I sold the idea to them, they bought in, and before I knew it we were in Margate 'filming God'. A couple months down the line and we are fast approaching our planned release date.
Heart of the message
"The heart and message of the film is simple yet profound and powerful – God wants to partner with us (you) to make a difference. There are certain questions which I felt needed to be addressed to help the viewer realise that perhaps you aren't waiting for God, but God is waiting for you.
Questions asked and explored in the film include: 'Who is God?', 'What is the Gospel?', 'Are Miracles still for today?' and 'Who can be used by God?'
"We believe that the story captured through this film has the potential to inspire a generation to say yes to God, to make a difference in their world, to choose Love and to ignite believers to play their role in being the answer to Paul's prayer in Ephesians chapter 3: '…to Him be glory in the church and in Christ Jesus throughout all generations, for ever and ever! Amen.' Ephesians 3:21."
According to the Extra Ordinary website: "The CORE team [that participates in the annual New Year's beach outreach] is not made up of pastors, full-time evangelists, or senior church leaders. In fact, the CORE team is filled with young adults, from all over South Africa. Some are students, some have jobs, some have been Christians for many years, and some are just starting their journey. Ordinary men and women.
"We went into the making of this film with a simple desire. To show people that the biggest challenge is saying 'yes'.
More information about the Extra Ordinary film project can be found on the Website http://www.extraordinarythefilm.com/, the Facebook page https://www.facebook.com/extraordinarythefilm, on Twitter https://twitter.com/extra_thefilm, and via Instagram https://instagram.com/extraordinarythefilm/.
View the first teaser: Who is God?
View the second teaser: What is the Gospel?