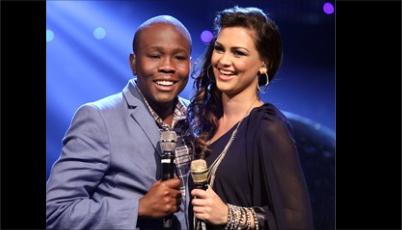 South African Idols eighth winner, and first black winner, Khaya Mthethwa, 25, of Durban, says he gives all praise and honour to Jesus for his victory in the hugely popular M-Net talent show.
In an interview with Radio Tygerberg after he was declared winner at a gala event in Johannesburg last night, Mthethwa said he would never have made it through the competition without the power of Jesus in his life.
The son of a pastor, a gospel artist and a church music director, Mthethwa told Radio Tygerberg that Jesus is his best friend and leader and that his goal is to pursue God's purposes for his life.
According to M-Net nearly 3 million people voted for their Idol in the past week. Days before the winner was announced newspapers reported  an "outbreak of race war" on social media — a reference to a view of some people that Idols voting takes place along race lines and is skewed in the favour of whites because they form the bulk of DSTV's subscriber base and because people have to pay to vote in the contest. Previous Idols winners have been white and coloured.
Port Elizabeth singer, Melissa Allison, whose second crack at Idols ended by being pipped at the final post, was gracious in defeat. DSTV.com reports that she said she was honoured to be second to Mthethwa. Mthethwa's prize package is worth almost R1-million and includes a recording contract with Universal Music South Africa.