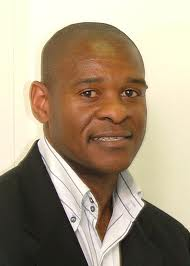 Crossover Transformation group founder, Patrick Kuwana has been awarded the "Biblical Entrepreneurship teacher of the year" accolade by the United States based Nehemiah Project International.
The Biblical Entrepreneurship training curriculum which is also taught by Regent University, a leading US Christian university, is a world class programme which teaches biblical business principles and takes participants through the process of practically incorporating those principles into their business so that they become channels for Kingdom economic transformation.
"The Biblical Entrepreneurship programme is being taught extensively in North/South America and across multiple countries in Europe, Asia and Africa and hence it is a great honour that a teacher in South Africa has been awarded the global teacher of the year award," said Steven van Tonder, Project Coordinator of Christian workplace ministry initiative Call42.
Kuwana established Crossover Transformation Group in 2011 and has been rolling out Biblical Entrepreneurship training in South Africa since February 2012. He has also conducted training and events in Kenya, Malaysia and the US. He has written extensively for Gateway News on the theme of Kingdom business.
In a national survey conducted last year by Call 42 on the status of Christianity in the South African workplace, it was shown that Christians in South Africa are struggling to get relevant equipping to fulfil their calling in the workplace and in business, and hence close the secular – sacred divide paradigm they find themselves in, said Van Tonder. He said Call 42 is partnering with Crossover Transformation to make training like the Biblical Entrepreneurship programme widely available and accessible in South Africa.