[notice]A new monthly column for young ladies by Kate Fitz-Gibbon[/notice]
Christmas is here and you have your wish list. You may also have a bunch of people to buy presents for and a budget that doesn't quite fit their wish list, or yours. By now you are probably knee high in wrapping paper, or if you're like me you have been recruited for kitchen duty. Even though presents are not the main focus of Christmas, and I have to remind myself of that sometimes because (A) Was Jesus actually born at Christmas and (B) I LOVE giving gifts; the true reason of Christmas is still revealed in gift giving. It's about the generous love of Father God and His huge heart that sent us His Son (whenever that was) as the coolest gift ever. When He gave us Jesus He gave us His heart.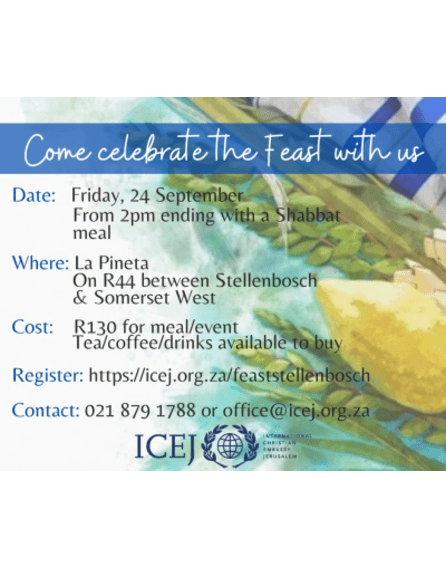 Two years ago for the first time in ages, our family had no big Christmas plans. Honestly I didn't mind that I didn't need to cook for a week and then clean up long after the guests left. Being the baby in the family means I'm always on clean up crew. Never mind that I am 29, I get to servant heart hard every year. The gap in our schedule gave me a moment to breathe and to think. If most people are in their homes on Christmas, who is out on the street looking out for those who don't have somewhere to go? My bleeding heart started throbbing at the thought of people who don't have a place to be on Christmas, and they see all the sign boards for Christmas, all the festivities but they are not a part of it. That is heartbreak city right there.
So I suggested that instead of trying to make plans happen, we go out on the street, trust God to lead us to people who needed to know someone was thinking about them. So on Christmas day we headed out and got to pray with, hug and show some real love to a couple of people who were wandering the streets, some because they had no home, and others because they didn't want to go home. God backed that love up, and we saw people healed, touched by His presence and saved. One gangsta was on crutches because he got shot, and he left with no crutches. I think we interrupted his drug deal, bouncing up to him like, Why you on crutches? Why you look so mad? You so baller. Ok we're going to pray for you now! And bam his alcohol addiction was healed too.
People need love everywhere
So this year, even though we have Christmas plans, there are still people who need some love. So we decided to take some pizza and designer cake to people on the street just to spoil them. Why pizza and cake? I don't think I need to explain.
This trip turned out a little different to the last one. It started out random and bit awkward even as we hit the roads looking for who to bless. Our first instinct was to look out for people at the robots asking for money, assuming that they are the most in need. The first guy we encountered was so drunk that he didn't want the pizza or cake, he just wanted money for booze, we couldn't even pray for him. So we prayed for a guy selling sweets near him, gave him some cake and moved on.
Here's where it gets a little tough. We encountered a human trafficking ring while innocently delivering pizza to three young guys begging. How did we know? Prophetic insight, pimps watching us closely and lot of strange behavior from the three guys. It was heartbreaking. The truth as I've come to learn it, is that human trafficking is a very huge problem in our country. It's happening in broad daylight up the road from where you live. This was in Sandton. It's important lovely hearts, to understand the times we live in while not living in fear. Not everything is as it seems and if you have a generous heart like I do, you may find that you are pulled to help people when in actual fact that help is not reaching them at all. There may be better ways to make a difference and bring light and love to a hurting world, so listen to Holy Spirit guide you.
If you suspect any human trafficking activity, please report it to the human trafficking hotline: 0800 222 777
Happiness and healing
The day, however, ended on a beautiful note where we gave a pizza to a guy named France selling paintings on the road. From a word of knowledge about his lower back pain we prayed for him. Even though he had the pain for 'a very long time' he said, he was completely healed and jumping up and down saying 'I can jump now! Jesus knows what we need! He sees me!'.
So what have I learnt from this adventure?
Giving generously is good! Don't ever let bad experiences stop you, because you may miss out on the next person you were meant to bless.
Give with wisdom and be spirit led. Don't let guilt or obligation be the reason you give, but put on your kingdom lenses and ask God for opportunities to be a blessing.
Give outside the box. It's not always the person who is most in your face that needs something the most. People selling things at the robot, ladies cleaning bathrooms, someone who looks depressed crossing the street, your cousin who you never speak to, are all possible opportunities for a slice of designer kingdom cake. As my dad says, any act of kindness can be a good thing. It could change the way that person's year ends, and their entire life.
This is part of what Christmas is about, it's about seeing the world with a generous heart, like Father God does. He loves surprising us with good gifts, and we are wired to enjoy the same things He does. Take joy in giving outside of your usual Christmas gift list and you'll see someone jumping for joy because Jesus saw them and they felt loved, maybe for the first time in a very long time.
P.S I didn't take pics on the road because I didn't feel that's what this trip was about.
To finish the year off, I have made a beachy YouTube playlist just for you, even if you are not going to the beach. These are songs that God has spoken to me through (no, they are not Christian beats). I hope He dazzles you with His magnificent personal love while listening to them.
Listen to the beachy playlist below:
Lots of love,
Kate
Xoxo
www.bestlivin.com