[notice]A monthly interview column in which Mike Beets tunes into the heartbeat of Christian musicians and the SA Christian music industry.[/notice]
After a seven year hiatus the legend that is Tree63 is back! Following a successful Kickstarter campaign and some studio time in Nashville the boys are getting geared to release their first album in 7 years. Tree63 is arguably South Africa's greatest Rock export, not just Christian Rock, but one of the greatest Rock bands to ever pick up instruments in South Africa. Yet, oddly enough it seems, the greatest buzz around the new album seems to be coming from the States and not from South Africa. A lot of South African media seem unsure about what to do with Tree63 — a celebrated Rock band that sing about Jesus, so many chose to ignore their success and accolades. Here are some fun facts for those who care to know: Tree63 released a total of 7 records in the US between 2000 and 2008; no other South African band has come close to this yet. In 2001 their debut album in the US won a GMA Dove award for Rock Album of the Year and in 2005 their version of Matt Redman's song Blessed be Your Name won Worship Song of the Year. Their version was labelled by Chris Tomlin as the definitive recording of one of the most all-encompassing songs in the entire world of Christian music. They share the accolade of Rock album of the Year with previous winners such as Switchfoot, Needtobreathe, Disciple and Skillet. Some really prestigious company to keep, yet the boys from Tree63 are as humble as can be and prefer to focus on the important stuff rather than the lights and buzz. I got to do a quick Q and A with frontman John Ellis regarding the new album, their struggles as a band and what keeps them going. After I decided to try my luck at a cheeky request for a Q and A on Twitter, I was pleasantly surprised at John's quick response and humble demeanour. It made me realise again how special the guys from Tree63 really are. 
Q: Tree63 has such a rich history in SA especially Durban, I've spoken to many people with fond memories of those first performances before you guys left for the US, What has changed since then for Tree63 and what has stayed the same?
Click on banner to register
A: All our formative concerts, the live events that helped Tree become what it eventually became, happened in Durban. Which is strange because Durban continues to be an extremely challenging place to present live music on a consistent basis. But lo and behold, Tree63 are proudly from Durban and that will never change. Obviously since those early days, we have played on stages all over the world and have made a total of seven albums, both in Durban and in our adopted second home, Nashville. All that exposure brings a new level of experience you can't really get any other way. Our accents have stayed the same! Darryl is fiercely proud of being from The Bluff, I say 'fush' instead of 'fish', and we try and wear slops as often as possible, even in America in winter. 
Q: Coming back to South Africa when you guys decided to call it quits, the media and sporadic elements where saying some really nasty things. Did you ever think about quitting music altogether? What made you carry on?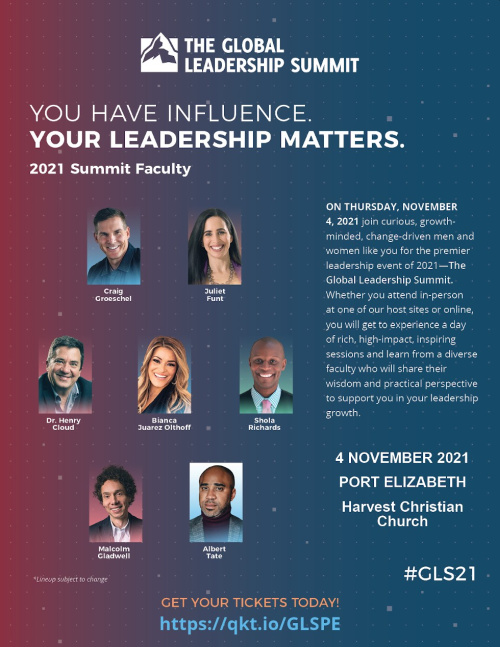 A: The media does what it does, if you're an artist in the public sphere you have to train yourself to never to believe what you read about yourself , good or bad. The mainstream SA music industry has always had a problem with Tree63 because we were successful around the world singing songs about God. For a lot of SA industry people, Tree63's success was illegitimate because of the song's subject matter. It's frustrating, because obviously international success is success, regardless of your audience, and we mattered to non-Christians as well as Christians. Tree63 was that band you could like whether you believed in Christ or not. To be dismissed by the media as 'that gospel group' was frankly frustrating. Some of those industry-related things can often tempt you to look for another job, but no-one gets into music to be part of an 'industry'. You get into music because you love music. If you get into music to compete with other bands, well, that's not really what it's about, is it? We carry on because there's still music to make, because no-one is able to carry this torch other than these three guys. 
Q: Your solo work has given people the opportunity to see a different side of you and has placed a different passion on centre stage for a while. With the news of a new Tree63 album; is this the end of John Ellis the South African Activist or will you revisit your battle songs in the future?
A: I never set out to be 'The Activist' and write 'battle' songs, I just wrote what I was feeling at the time. However, I'm a firm believer in the centuries-old tradition of protest music, and there's just not enough of it around anymore. Rock 'n roll can't change the world, but it used to affect culture powerfully. Now, of course, it's just wallpaper, like most music, but there was a time when rock 'n roll soundtracked huge cultural and societal shifts in the west. There were some brave songwriters who attempted just that in SA during the apartheid years, and strangely enough, although we arguably have even more to protest about through art in this country than ever before, no-one says anything. Sure, the stand-up guys poke fun, and where would we be without Loyisa? But protest art doesn't seem to have the same effect these days; we're too distracted, and SA particularly has become Party Central. A song can't change that, that's a systemic malaise. However, someone's got to say something. So I did. No-one heard it, but I did it anyway. I don't know if I'll write anymore, these things have to happen naturally. I will always be putting out solo records though. 
Q: Tree63 came together for a couple of shows in 2014, whose idea was that? And did this lead to the realisation that another Tree63 album could be done?
A: I wanted to bring the band before our home crowd for one last time, to celebrate what Tree63 had meant to them and us after so long, but from the first rehearsal there was something else in the air. We thought we'd come together to put a full-stop at the end of the sentence, so to speak, but it turned out to be only a comma! Slowly but surely the conversation turned to "what if…", and here we are in 2015 with our first new album since 2007. We're as surprised as anyone! 
Q: Your Kickstarter has gained some momentum since its launch, what made you decide on going the Kickstarter way? And how far do you guys still need to go?
A:  We reached our goal, we were really happy with the support we got. Getting fans to fund your project is the way forward, really. Beside retaining ownership of your master recording, you also build up a lot of useful social media interest along the way, and that's invaluable these days. 
Q: You guys have already been in studio a couple of times, what has been the strategy when you get there? Have you been doing some writing or do you guys sit down as a band to write?
A: In the past, I usually presented songs to Darryl and Daniel and together we'd go through them and find the ones that meant the most to us all as a group. We were obviously heavily influenced in this area by what the record company we were signed to at the time needed on a new Tree63 album. Then we'd go about knocking them into Tree63-sounding songs and making the best records of those songs we could. This time round we did a lot more writing  together, without any external intervention, and it's also the first time we collaboratively produced ourselves. We all have so much experience producing and playing for other artists, to bring that into a Tree63 recording is really exciting. 
Q: Are you guys happy with what is coming out of your studio sessions so far?
A: Absolutely. Close friends of the band who've heard various songs say it's our best album in years. Seeing as it's also our first album in years, that might not be saying much! But we're extremely proud of this record. 
Q: What can we expect from the new album?
A great cover, 12 new songs and a healthy dose of Tree63 energy! 
Q: How has worship music evolved since Tree63's last album? What has changed in your opinion and what needs to change?
A: That's hard to say. The 'worship scene' is its own thing, and Tree63 never really belonged wholly to that. This band came out of the rock clubs of SA, don't forget, not the church. I had no experience as a church musician prior to this band. Tree63 was and is a rock 'n roll band . That didn't always translate into the worship community very easily, which has a very specific set of criteria. Worship music is an art form unto itself, and some of our friends in that scene are extremely gifted in that area. That's not to say we haven't gone there… if you're singing songs about God, you're invariably worshiping. Worship music is evolving all the time, it would be virtually unrecognisable to people who were in it 20 years ago. Currently it's super high-energy in a lot of places, very glossy, but it has a particular agenda and that's fine. Tree63's music has often intersected with that world over the years, and if that were to happen again, that would be very gratifying. 
Q: When can we expect this album on the shelves?
A: We definitely plan to release this album in the next few months. We've worked so hard on it; we can't wait to get it out! 
It is very seldom that an international audience get to hear some proudly SA music and the sheer quality of music that these guys produce should make all South Africans burst with pride. Seeing the support coming from bands and artists across the world for their album kickstarter campaign made me realise again the national treasure that these guys are. It really is disheartening to see how much sacrifice muso's from SA have to make to get their music heard. I understand that we cannot all be fans of Rock but if anything else you owe it to yourself to own at least one album from the greatest South African Rock band to ever pick up instruments. After many years and seven albums I honestly feel the best is yet to come from the guys from Durban.
Go to Tree63's website and watch the video on their homepage to get all the news on the upcoming album www.tree63.com
For a taste of the new music coming follow the link to watch the lyric video for their brand new song The Storm www.youtube.com/watch?v=VGpbHhrKTMw
Facebook – https://www.facebook.com/treesixtythree
Twitter – https://twitter.com/tree_63
            https://twitter.com/johnelliscoza