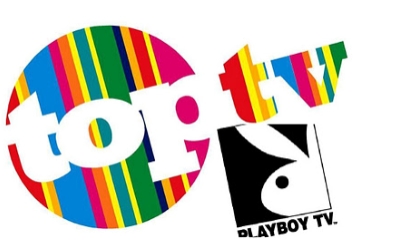 Pay-TV broadcaster TOP TV plans to add  three hardcore pornography channels to its boquet in 2012 in an "about turn" that has surprised observers and been sharply criticised by Christian organisations.
On Digital Media (ODM), Top TV's operator in South Africa has concluded an agreement with Playboy TV to carry three Playboy channels and has applied to the Independent Communications Authority of South Africa (ICASA) for the necessary licences.
TopTV's porn plan appears inexplicable, writes independent TV writer Thinus Ferreria, given that CEO Vino Govender said in March 2010, just before launch that "we are running our business with strong Christian ethical codes and we are not planning to introduce a porn channel. Besides, we don't want to poison the minds of millions of SA children out there."
Family Policy Instute director Errol Naidoo  says it appeared that, despite "overwhelming public opposition",  Top TV is set on taking up the porn challenge after DSTV dropped plans to launch a porn channel last year following a mass public campaign against the porn proposal.
In view of the proven harm that pornography caused to men, women and children and the serious rape problem in South Africa "We must act now," says Naidoo.
"Firstly we must launch a campaign against TopTV calling for a mass boycott of the pay channel. Secondly, we must write to government requesting they stop this madness," he says in a media statement.
Africa Christian Action (ACA) sent an urgent submission to ICASA today, calling on it to reject any licence applications for porn channels.  International co-ordinator Taryn Hodgson said ACA hurriedly filed its submission today after ICASA declined an ACA request for more time to prepare a document. The deadline for submission is tomorrow (Wednesday December 7).
In a press statement released today, Top TV says it decision to request a licence to offer porn was based on thorough research,
"We are well aware that adult content is a very sensitive subject and as a result we have structured the channels as an additional stand-alone package such that those who do NOT subscribe to the channels will in no way be exposed to the content, the EPG or anything associated with the channels as these channels are fully encrypted.
" In actual fact unless one makes a conscious decision to subscribe to the adult channels there will be no change whatsoever to the current offering available on your TopTV decoder. Further, those who DO choose to subscribe will be required to enter a separate unique pin to unblock the channels each time they view. At all times, the channels will remain blocked," says the press release.
"We are approaching this in a very responsible way and will ensure that our current and future subscribers' values are in no way compromised. We are NOT altering our focus to adult content only as it remains but one of the genres that we incorporate into our bouquet.
"Whilst TopTV is not seeking to distance itself from its positioning as a family values orientated service provider, we view the additional channels within that context as well. As a business, we need to be alive to the desires of our existing and future client base and we always aim to balance all competing interests. Stagnating to past statements will not serve changed needs from our clients or assist our growth."
In its submission to the licence regulator, ACA says, inter alia, that people's right to view porn is a "fringe right" that is superseded by women and children's constitutional right to protection.
ICASA spokesperson Paseka Maleka recently told MyBroadband that public consultation on the application would close  on December 7 December 2011, but emphasised that no decision on the channels has been made yet.
Once the public consultation period is over a public hearing still needs to take place, Maleka said, after which the council must decide whether to approve the application or not.