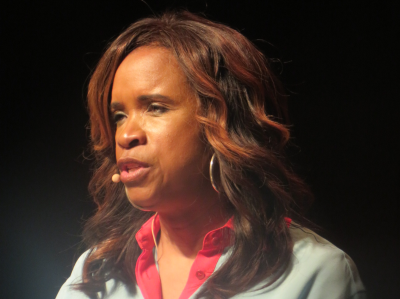 Pastor Taffi, as she is affectionately known, hosted an inspiring one-day-only event in Johannesburg South Africa recently where she spoke to men and women about Biblical equality and gender roles.
Titled Taffi Talks, the event, which has already been hosted at different venues in the United States, is aimed at inspiring, empowering and motivating people to reach their full potential in all facets of life.
The event in Johannesburg South Africa served also as a launch for Taffi Talks the television show of the same name that is exclusively showing on TBN Africa. Taffi Talks is described as an intimate conversation with women of influence from various industries, ethnicities, and walks of life, providing them with inspiration to propel them forward in their entrepreneurial endeavours.
Many hats
Taffi Dollar wears many hats as co-pastor and co-founder of World Changers Church International based in College Park, Georgia in the US. She is also the founder and CEO of a record label Arrow Records.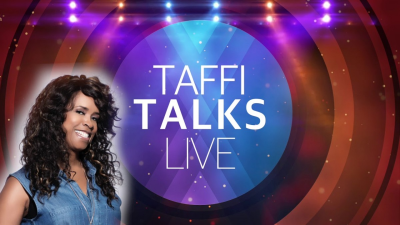 Pastor Taffi has authored many books and spoken at many events globally. She is the wife of Creflo Dollar, a televangelist, author and pastor.
Taffi also founded Prestige Ministry, an outreach to women working in the adult entertainment and sex trade industries.
She emphasised that she is able to do all that she does because of the belief and conviction that she is equipped; called and valued by God and she is an equal contributor, a coheir and co-labourer in the advancement of God's Kingdom.
Silenced voice of women
She said that for many years the church has silenced the voice of women, slowing down the majority of the Body of Christ, because of long-held beliefs and stereotypes when it came to the potential of women.
Throughout her talk, she quoted Scripture starting from Genesis 1 where God commissioned both male and female and gave them dominion. She says that rulership of woman by a man — Adam over Eve — only came about because of sin. It was not God's original intent and purpose.
She said: "God wants all to thrive. God wants His children, men and women to fulfil the assignment the calling, the plan and the purpose for their lives. It is time for women to come out of the shadows to do what God has placed in their hearts to do.
When parts of the Body are not healthy it affects the mobility of the body going forward. This is not a competition. This is not a contest. This isn't about emasculating men but about us all walking together towards the plan of God for our life, she said.
Inspired at SA conference
The spark for her new focus on gender equality came after she attended a conference for women at Rhema Church in SA in 2015. That conference changed her life and perspective on how she viewed herself and her calling and her role in the Kingdom of God. This newfound revelation brought about much resistance and she was accused of being a Jezebel, she said.
"When the lightbulb went on and I really understood that the meaning of the word head was not for Creflo to be my daddy. In some instances I felt like that I had to get permission and I just… I was so elated at understanding how God saw me as a woman being in Christ and not wanting me to be in the role of servant.
"I was called rebellious. I was called Jezebel. I was called all these things. It is so refreshing to know that I can be valued in the eyes of God for what He has placed on the inside of me, along with my husband."
Taffi said that one has to use wisdom in navigating through the conversations of gender equality. Her message to women is that they are free in God. Jesus bought their freedom at a price and that in Him women are valued.
Not competition
The gender equality message is not to dehumanise males or to compete with the men but to come alongside them in carrying out the assignment of God and to expand His Kingdom.
"My parents were both workers and had careers and encouraged me and my brothers to go out and become sufficient — to learn how to take care of yourself, to learn how to be responsible and mature. As it related to the Church, I saw somewhat of a distinction between the Church's message to women versus society's message to women.
"It was almost as if the secular world women were told to go forward, reach you your potential, women advance but very often times at Church women occupied subservient roles that were limited. I would often wonder why that was the case. I thought that God had something against women, didn't see women as equipped and intelligent as men and wondered why in many instances it was expected for women to remain silent and to be silent and not use their voice but to be quiet and not be able to use the good sense and the wisdom knowledge that we have when we receive the Holy Spirit on the inside of us." she said.
She implored women not to dim their light because the next generation is watching. She said that we are constantly sending messages to our children about how women are supposed to be. As a mother of three girls and two boys she said she is particularly passionate about the message of gender equality as she does not want to model being a weak woman to her daughters.
She said that she does not want them to be bound by the stereotypes and gender roles of what the law says men and women should be.
When asked what she would say to men about gender equality, Taffi said that she would encourage men to open up about what they feel and not express their feelings and emotions through domination and violence.
Taffi Talks airs on TBN Africa (DSTV Channel 343)  on Sundays at 9am and repeats at various times during the week.