Originally published in Faith Wire
The senior pastor of a Texas megachurch has made a surprise preaching appearance at a local prison. Pastor Robert Morris of Gateway Church headed over to their Coffield Campus to share a message of hope and blessing to those incarcerated.
The H. Coffield Unit in Anderson County, East Texas, is home over 4 000 inmates. Incredibly, since the launch of the new campus early this year, over 1 000 of them have made a commitment to Christ.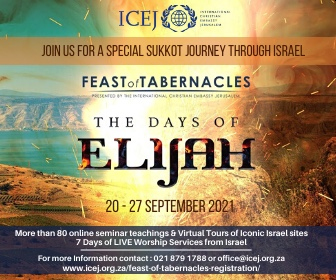 Click to register
"We love you guys very much much," Morris said as he took to the stage in front of almost 500 enthusiastic prisoners, who greeted him with a rousing ovation.
"Our vision when we started was not just to pipe our services in, but to have a campus here," the pastor declared. "And the reason is because you have gifts and callings from God that you need to use for the Kingdom of God."
Met with regular applause and enthusiastic shouts of "Amen!" Morris went on to preach a stirring message that God can use absolutely anyone for His purposes.
"No matter what you've done, no matter what mistakes you've made… we've all made mistakes… but God in his grace uses all of us," the pastor explained, citing several Biblical figures who, despite falling short in their walks of faith, were still blessed by the Lord and did incredible things for Him.
The Texas Department of Criminal Justice thanked the Church for their transformative work in a heartfelt tweet, even sharing a link to Morris' sermon:
For years, Stephen Wilson of Gateway Church has worked with TDCJ to help guide our offenders through that dark time. And this year, that was achieved in a way like never before.

See pastor Robert Morris give his sermon from the Gateway Coffield Campus at https://t.co/sh70pFS6N4 pic.twitter.com/K9l5krV2TC

— TDCJ (@TDCJ) August 12, 2019
Using Abraham's covenant with God as a reference point, Morris went on to declare that "God the Father and God the Son made a covenant on a hill called Calvary," — a covenant and a transaction which "took sin out of our account and put it in Jesus' account."
"When you believe, God takes righteousness out of his son's account, and puts it in your account," Morris added.
"If you want to know why God likes you, loves you, wants to bless you and show you kindness…it's because there's a covenant between the Father and the King," the pastor concluded his powerful sermon. "And all you have to do to get in on it is believe."