[notice]A fortnightly column on marriage, family and relationships.[/notice]
I have always loved Michael W Smith music and have my favourites. I must admit though that I have not taken the time to learn the stories behind some of his well known songs. At the concert he held last Friday at Rhema Bible Church he shared a story of how he came to write This is Your Time! A song he wrote in 1999 following the Columbine High School shooting. He was asked to sing at the memorial of the 13 students who lost their lives on 20 April 1999. According to the history website:
On April 20, 1999, two teens went on a shooting spree at Columbine High School in Littleton, Colorado, killing 13 people and wounding more than 20 others before turning their guns on themselves and committing suicide. The crime was the worst high school shooting in US history and prompted a national debate on gun control and school safety, as well as a major investigation to determine what motivated the gunmen, Eric Harris, 18, and Dylan Klebold, 17. There was speculation that the two committed the killings because they had been bullied, were members of a group of social outcasts that was fascinated by Goth culture, or had been influenced by violent video games and music; however none of these theories was ever proven.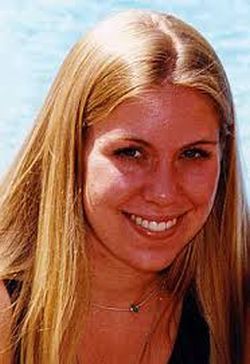 Her death inspired a Michael W Smith song
One student who lost her life was a certain Miss Cassie Bernall age 17 who was at the school library at the time of the shooting. It is alleged that Harris and Klebod asked her if she believed in God. Knowing full well that she might lose her life Bernall said yes she was a believer. Moments later she was dead. This is the young life whose tragic death inspired Michael W Smith to pen the song, This is Your Time.
At the concert Michael W Smith recalled the events of that fateful day and how he was strengthened in his faith after speaking to Cassie's parents. He came out from their meeting thinking "They are so strong". He says in the days following the memorial service he struggled to sleep and in his emotional turmoil chose to write the song to deal with his grief.
Today is known as International Day of Innocent Children – Victims of Aggression. On August 19, 1982, at its emergency special session on the question of Palestine, the General Assembly, saying it was "appalled at the great number of innocent Palestinian and Lebanese children victims of Israel's acts of aggression" decided to commemorate June 4 of each year as the International Day of Innocent Children Victim's of Aggression (resolution ES-7/8).The purpose of the day is to acknowledge the pain suffered by children throughout the world who are the victims of physical, mental and emotional abuse. This day affirms the UN's commitment to protect the rights of children.
Today I could not help think of the story of Cassie who at 17 was just a child, an innocent child who was a victim of aggression. My mother heart cannot help think also of Eric Harris and Dylan Klebod who chose to murder their fellow pupils. Just as Smith was haunted for days after the memorial service I too cannot stop thinking and analysing why two young men of 18 and 17 would choose to harm their fellow pupils. We know of many horrific stories of young people who have been killed but those killings happen at the hands of strangers; here were two young people who planned and executed their fellow students' deaths.
Why?
What possesses a young life to take out a gun and decide to go on a shooting spree? What possess a young mind to think those thoughts? What anger; what frustration; what pain can cause one so young to not only end his life but to end the lives of others? It has become an increasing reality in our society that kids are killing kids; they are stabbing one another; they are acting out against authority. They are abusing and harassing their teachers. What has become of the moral fibre of our society that our young people are acting out?
June in South Africa is known as Youth Month. We remember the young victims of June 16, 1976 who lost their lives at the hands of police in Soweto. Young Hector Peterson is believed to have been the first fatality of the shootout in Soweto on that tragic day in June 1976. A young boy of 13 he, like Cassie, also had gone to school that day not knowing that he would be breathing his last hours later. Both the Peterson and Bernall families never knew or would have guessed that they were saying goodbye to their precious children; both innocent children victims of aggression.
During this youth month let us celebrate the lives of our children. Let us appreciate these younger members of our family. They bring such joy and laughter. They can be handfulls at times but let us not forget what a blessing they are. The Bible says in Psalms 127:3 "Children are a gift and an inheritance from the Lord".
In our churches let us be agents of change in children's lives. So many come from single parent homes and through God's grace and mercy end up at our church's doorsteps. Let us be welcoming to them opening our arms and hearts to loving, caring and leading them to have a relationship with Christ.
Let's extend our hearts
Be a mother and a father to the many young lives whose compass in life is a bit skewed; provide direction, guidance and love to them. These are souls whose lives tragically feel so empty; whose love tank is running on empty. Be a guide a very much needed guide in young lives that are desperate to be loved who are desperate to be led. Yes they can be rebellious but know that rebelliousness comes from a place of need. It comes from brokenness; from families that are broken; from families whose mothers and fathers are not there. They are confused and asking themselves many questions! They feel rejected; unloved and without purpose. It is our job to extend our hearts and speak to them gently to guide them. You never know you could be talking to an Eric Harris and Dylan Klebod and by gently loving them might keep many people alive!
May God help us and our children!
SHALOM!