Time To End The Liberal Media Stranglehold! 
I am happy to report that progress with South Africa's first current affairs television programme from a Biblical perspective is on track. 'Watchmen on the Wall' will be broadcast weekly on TBN Africa.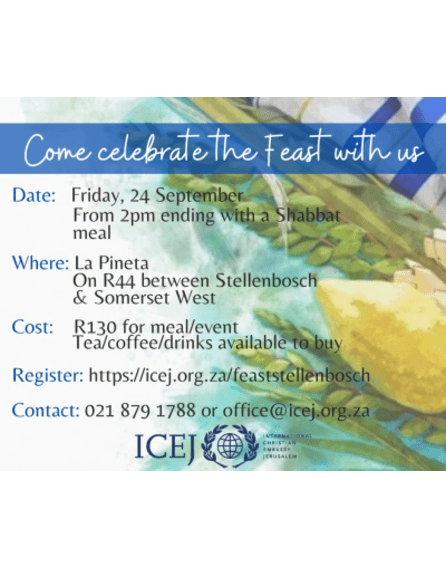 I have moved into strategically located office space in the Cape Town CBD which will serve as both Family Policy Institute's administration offices and the recording studio for the TV programme.
I was blessed to locate an old acquaintance who is also a qualified television set builder. He is currently hard at work constructing the set for the 'Watchmen on the Wall' television program.
I am grateful to God for providing me this significant platform to inform, educate and equip millions of Christian citizens with the vital information they need to make a difference in society.
Because we closely monitor the mainstream media at FPI, I am aware of the blatant anti-Christian and anti-family agenda in the liberal media. The media does not even try to hide their bias.
Most news agencies are controlled by secular humanists that spend the majority of their time advancing their anti-life, pro-homosexual agenda – packaged as objective news reporting.
South African citizens are mostly misinformed with deceptions, distortions, sensationalism, half-truths and blatant fabrications. Very little the news media churns out can be trusted.
The media are currently reporting on the manufactured "controversy" of the Church billboard in JHB that included homosexuality alongside sinful behaviours like lust, promiscuity, adultery etc. Homosexual activists complained their lifestyle was included with behaviours that can be changed.
There is no evidence that homosexuality is in-born. In fact, a prominent medical scientist revealed the results of his study which proves homosexuals can successfully change to heterosexuality.   
In addition, homosexual conduct is condemned in Scripture in both the Old and New Testaments. Homosexual activists attack anybody preaching that change is possible through Jesus Christ. 
However, the liberal media ignore the mountain of research conducted on homosexuality and recklessly promote the lie that homosexuality is a legitimate and healthy alternative lifestyle.
Apparently, in today's "tolerant" and politically correct world, the only sin is calling sin a sin.
United Nations agencies are working on inserting language in resolutions that provide children as young as 10 the "right" to make their own sexual choices – independent from their parents – and to also make private choices about "reproductive health" (abortion) and same-sex attractions. Once these resolutions are ratified at the UN – under the guise of "child rights" and the "promotion of diversity" member states like South Africa are compelled to implement these insane policies. The laboratory for the advancement of the sexual rights agenda are the school classrooms. Indoctrination of children – even pre-schoolers – is a major objective of anti-family activists.
'Watchmen on the Wall' will keep you informed about many of the wicked agendas currently gaining traction in South Africa. The liberal media ensures you are ignorant about these issues.
FPI is commited to exposing the sexual rights agenda and defeating its implementation in SA.  Hosea 4:6 declares, "My people perish for lack of knowledge." Christians are ineffectual because they are misinformed. The time has come to break the stranglehold of the liberal media in SA.