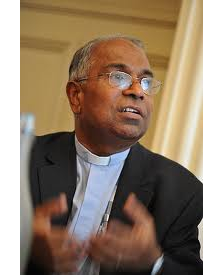 Christians are invited to enrol for a 3-day missions course in Port Elizabeth that will be led by top international teachers, says Rev Dave Doveton of the Southern Missions Society.
Canon Dr Vinay Samuel, and internationally renowned missiologist and co-founder of the Oxford Centre for Mission Studies and Professor Rollin Grams, Professor of New Testament at Gordon Conwell Theological Seminary, USA, will lead the course on evangelism and church planting from Friday, January 24 to Sunday, January 26.
Everybody is welcome to enrol, irrespective of experience, says Doveton, who can be contacted at davedoveton@gmail.com or 073 691 5041 for further information. Applications close on Monday, January, 20. The cost is R500 and part sponsorship is available on application.
The course is designed to give people a strong biblical foundation in both the basis for mission and evangelism and the methods. It is suitable for lay preachers, youth leaders, home cell members and average churchgoer.
Themes to be covered include:Proclamation and Holistic Mission; The World of the Early Church; Acts and the Mission of the Early Church; The Holy Spirit in Acts; Mission as Proclamation; Mission as Transformation; Mission in the Public Square; Planting and Growing Churches; Training the Local Church for Evangelism and Mission
The venue is St Saviour's Anglican Church, 2 Villiers Road, Walmer and the times are Friday, January 24, 6pm – 9pm; Saturday, January 25, 9am – 6pm; and Sunday, January 26, 11am – 5pm.