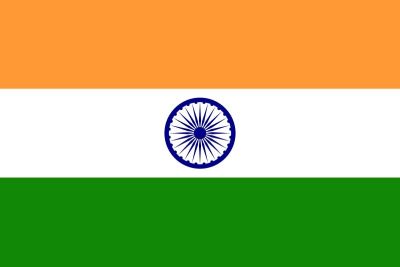 Originally published in Christian Headlines
International Christian Concern (ICC) has learned that last Monday, July 2, 20 Christians were seriously injured in an assault on a prayer meeting in Raikashipur village, located in the Pratapgarh District of India's Uttar Pradesh State. According to local reports, a mob of 35 Hindu radicals stormed the meeting and beat the group of over 150 Christians gathered for prayer. Following the assault, the village Pradhan (village president) filed multiple false criminal charges against six of the Christian victims.
Ram Kumar Gautam, a 42-year-old Christian, has led prayer meetings in Raikashipur village every Monday for the last five years. On average, 300 people participate in these services in a makeshift shed.
On July 2, around 2pm, the mob arrived at the prayer meeting in several vehicles. The radicals stormed inside the meeting hall and beat the Christians gathered there with wooden lathies and sticks. The attackers also fired a gun into the air five times to frighten the Christians. When the attack ended, 20 Christians were seriously injured, 10 motorcycles were damaged, and the furniture inside the makeshift shed, including musical instruments and chairs, was destroyed.
"I didn't sleep or eat properly for nearly a week now," Ram Kumar Gautam told ICC. "The attack on our prayer meeting last Monday has had devastating consequences. Many have serious injuries with their limbs being broken. Also, a false case was booked against six of us under stringent IPC sections."
The radicals lodged false criminal charges against six Christians, including Gautam. These charges have reportedly been lodged by the village Pradhan, under Indian Penal Code (IPC) sections 147, 148, 149, 307, 452, 323, 504, 506, 392, and 295A.
"We peacefully conduct prayers every Monday and people voluntarily attend these prayers," Gautam explained. "We don't even talk about conversions, but I am accused of converting people. People come to our prayer and get healing. That's why people choose to regularly attend the prayers."
Rev Sanjay Robinson, President of Massih Seva Dhal, said, "There is no Freedom of Religion Act, popularly known as an anti-conversion law, in place in Uttar Pradesh, yet pastors and Christian workers are being frequently harassed by Hindu hardline groups with accusations of forced conversion. The gruesome incident on Christian worshipers in Raikashipur village reflects the pattern and plot of the Hindu hardline groups."
William Stark, ICC's Regional Manager, said, "We here at International Christian Concern are concerned by the recent upsurge in attacks on Christians and their places of worship in India. Article 25 of India's constitution says that every individual has the right to freely profess, practice, and propagate the religion of their choice. For more than 150 Christians, this right was violated last Monday when Hindu radicals assaulted them for merely practicing their faith. India's authorities must bring these 35 Hindu radicals in Raikashipur to justice. Until then, India's religious freedom rights will remain only words on paper and attacks on Christians and other religious minorities will continue to rise in both number and severity."