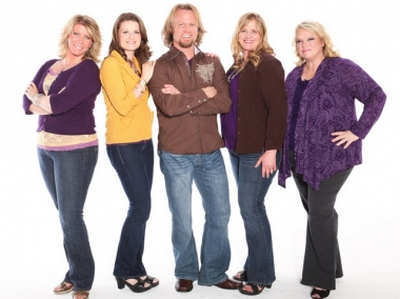 Originally published in Christian Today
The US District Court of Utah has overturned the state's prohibition on bigamy, effectively legalising polygamy in the process.
The ruling was the result of a case brought by Kody Brown, 44, and his four wives, Meri, 42, Janelle, 44, Christine, 41, and Robyn, 34.
They and their 17 children make up the cast of the reality television show "Sister Wives" on the US TV network TLC.
They are all members of the Apostolic United Brethren Church, and wished to have their polygamous religious practices recognised in law. Previously, only the marriage between Kodi and Meri had been recognised as legal.
Clark Waddoups, who was appointed to his judicial post by President George W Bush, based his decision upon the free exercise of religion clause in the First Amendment, and the due process clause of the Fourteenth. He declared that polygamy was a "core religious practice" and therefore merited legal protections.
His judgement did not provide legal recognition for the other marriages, but rather removed any legal prohibition against them. The ruling disagreed with a 1973 state law that said a "person is guilty of bigamy when, knowing he has a husband or wife or knowing the other person has a husband or wife, the person purports to marry another person or cohabits with another person".
Specifically, Waddoups struck down the section on cohabitation, meaning that although Kody's marriage to his other three wives is not legally recognised, it is not legally prohibited.
Waddoups based his judgement on the Lawrence v. Texas case of 2003, which struck down laws against homosexual behaviour. The Lawrence case hinged upon a "liberty interest" found in the due process clause of the Constitution's Fourteenth Amendment.
Quoting from that judgement, Waddoups said: "Liberty presumes an autonomy of self that includes freedom of thought, belief, expression, and certain intimate conduct."
Associate Justice Anthony Kennedy wrote in the Lawrence case, that laws prohibiting certain kinds of sexual activity "seek to control a personal relationship that, whether or not entitled to formal recognition in the law, is within the liberty of persons to choose without being punished as criminals".
Commenting on the outcome, Kody Brown said: "Like thousands of other plural families, we have waited many years for this day.
"While we know that many people do not approve of plural families, it is our family and based on our beliefs. Just as we respect the personal and religious choices of other families, we hope that in time all of our neighbours and fellow citizens will come to respect our own choices as part of this wonderful country of different faiths and belief."
Critics of polygamy say the practice often fosters abuse of children and the coercion of women.
Defenders of traditional monogamous heterosexual marriage said this ruling would further damage the institution of marriage, and was evidence that the redefinition of marriage will extend far beyond same-sex couples.
Tony Perkins, president of the Family Research Council, a pro-traditional marriage pressure group, said: "Same-sex marriage advocates have told us that people ought to be able to 'marry who they love' but have also always downplayed the idea that this would lead to legalised polygamy, a practice that very often victimises women and children.
"But if love and mutual consent become the definition of what the boundaries of marriage are, can we as a society any longer even define marriage coherently?"
Utah officials have declined to say if the state will appeal ruling, but the Republican Governor of Utah, Gary Herbert, has said he wants to review the opinion in full before any decision is made.