Nichelle Steyn spoke to Andre van der Bergh national director of Operation Mobilisation (OM) South Africa on the occasion of its 30th anniversary of impacting the world through discipleship and mission.
OM SA wants to help foster positive change in South Africa by encouraging churches and believers to break out of their comfort zones and embrace and understand different cultural groups.
This was said to Gateway News by Andre van der Bergh national director of a gospel-centered organisation which over the past three decades has trained and deployed missionaries to serve in many ways in many different cultural environments around the world and in South Africa.
When it comes to being culturally-stretched Van der Bergh has walked the talk. His journey started years ago in Albania, were his lived for 11 years. There he was involved in church planting to help the Albanians embrace freedom of religion after a past that included decades during which Christianity was forbidden under communist dictator Enver Hoxha, followed by relative religious tolerance after his death in 1987, under his successor, Ramiz Alia.
Click on banner to register
Albania
Van der Bergh lived in Albania from 1997 to 2008. Thereafter he moved to northern Italy as a regional director for OM Ministries in Europe.
In 2014 he was called back to South Africa, and appointed national director of the organisation.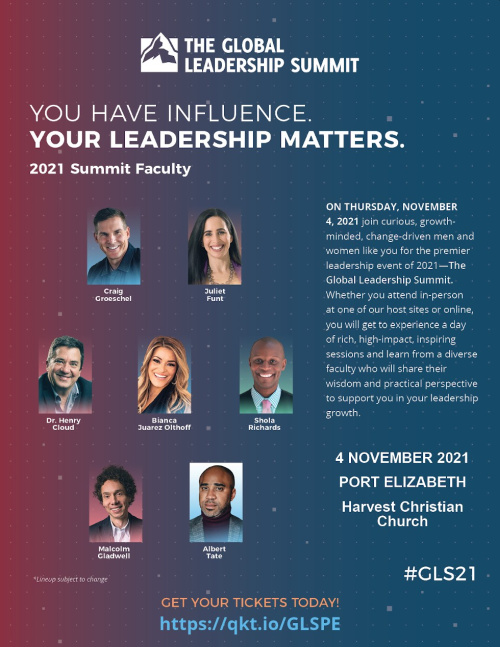 He said it was difficult for him to return to South Africa, especially to Pretoria, as he was originally from the Western Cape.
"I was taken aback by the various religious cliques. I want to see churches move past their traditional Sunday worship routines to become more inclusive," said Van der Bergh.
"We are a true rainbow nation, because in a rainbow there are different colours, but they are clearly distinguishable. I want to see our nation becoming more of a kaleidoscope of colours."
Declaring that he still has hope for South Africa, he said: "We are sometimes bound by the fear of the unknown, but rather than staying in bondage we need to move past our comfort zones, to better understand each other."
South Africans were prone to label people according to their racial perceptions. But Christians had an advantage, he said.
United in love for Jesus
"Believers can be united in their love for Jesus, in which there is enough space to create vibrant communities of Jesus-followers as we have one goal — to honour and glorify God."
He said he wanted to see churches of various cultures unite.
"We really need to work hard to understand each other, and work together as believers to better our country."
Turning to other challenges in South Africa, he said it was becoming more difficult to teach children the way of God, as the educational system was based on worldly concepts.
"Even the basic concepts of the Bible are not taught in schools today. We need to find new ways to reach out to our children, and search for viable platforms to give them a sound Bible-based foundation to fall back on."
He says another challenge facing churches and ministries such as OM SA was finances.
"In today's trying times, people don't tithe as easily as before. Generating finances to do the work of God will untimely become our ministry's responsibility and we need to have a strategy in place to become financially viable.
"This means we need to look at ways to extend services to generate money like opening a kinder garden school."
Volunteer visas
It was also becoming more difficult for people from other countries to obtain volunteer visas to work in South Africa.
"This has a dire impact on the support we receive from the rest of the world, in the form of volunteers and financial support. There are a fast amount of social work to be done in this country, of which, a lot has been covered by international volunteers from various countries, but since the new Minister of Home Affairs, Prof Hlengiwe Buhle Mkhize, became head of the department in March this year, it has become increasingly difficult to gain such a visa."
But there was hope for overcoming every challenge.
"I believe God is our only hope and He will restore the country and place much needed hope in the hearts of those who serve Him, to change us all," Van der Bergh said.
Addressing OM SA's core mission he said it was all about "mobilising believers to go wherever God calls them to spread the good news, in any which way".
OM prepares believers for mission by putting them through a challenging five months discipleship training programme
"In this time, we help believers to overcome personal challenges, and to find their true passion by exposing them to our different outreach programmes and what the involvements in them looks like," he said.
Through OM Christian workers are serving globally and nationally through evangelism, relief and development programmes, church planting, upholding justice — especially for the poor, confronting human trafficking and raising HIV/AIDS awareness and mentoring.