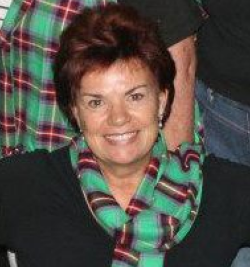 Mighty Men Western Cape this week announced the news that thousands of men in the region have been waiting for: they will be hosting an official Mighty Men Conference from midday on Friday, September 25, 2015 to midday on Sunday, September 27.
The WC MMC will be held on Moreson Farm which is about 50km along the N7 from Cape Town towards Malmesbury, says Ina Murison-McGowan, head of Mighty Men WC Public Relations.
The MMC will take place on a long weekend so men can attend from Thursday, September 24 and leave on the Monday if they wish, she says. The theme for the event is "Leave the past behind, turn back to God and obey the law".
Gateway News will publish more information about Mighty Men WC developments after the executive committee meets next week in Cape Town. They are planning to establish working parties and are also actively looking for Mighty Men representatives in cities, towns and villages across the Western Cape to liaise with them and rally men to come to the conference.
Noting that some have questioned the MMC date being so far off, Murison-McGowan says: "The committee supports all other Mighty Men Conferences and does not wish to infringe upon the timeframes that they have with their respective gatherings. It is also hard work putting something like this together and it takes time hence the event now being exactly a year (by the month) away. For further information, volunteering and general enquiries please make contact with the committee on email address: mmc.wc@hotmail.com."
Praise and worship at next year's MMC will be led by Dewald Gouws. Local musicians will also participate in the worship. The committee is actively looking for speakers representing all of the population groups of the Western Cape and are looking at introducing a lady speaker to share a platform with a Mighty Man speaker at the Sunday family gathering.