By Daniela Ellerbeck, legal adviser to FOR SA
In an important decision this month, the Supreme Court of the United States (SCOTUS) affirmed the right of religious people to have their beliefs treated with dignity and respect by the government.
The question the court had to answer in this case, was how the duty of the state (and its government institutions – in our South African context, think the Human Rights Commission and Commission for Gender Equality) to protect homosexual couples from unfair discrimination, should be balanced with its duty to allow its citizens free exercise of their religious beliefs.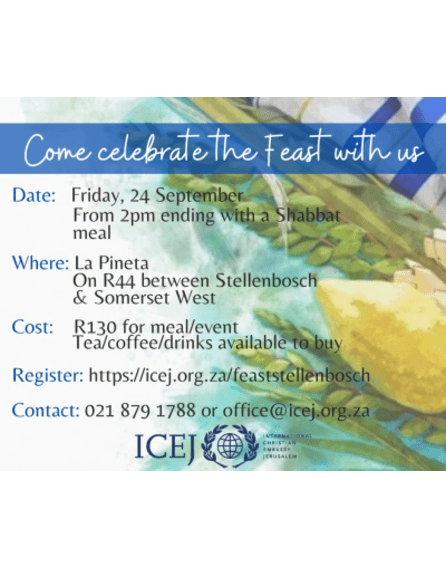 [A copy of the judgment is available here – https://www.supremecourt.gov/opinions/17pdf/16-111_j4el.pdf]
Given the implications of this case, it is worthwhile examining exactly what it was about and why the court's decision matters to South Africans.
Facts of the case
In 2012, a gay couple visited Masterpiece Cakeshop in Colorado, owned by Jack Phillips, to order a cake for their same-sex wedding. Phillips explained to the couple that he unfortunately does not create cakes for same-sex weddings because, for him, that would mean that he was giving his personal endorsement to, and actually participating in celebrating, something which is contrary to his most deeply held beliefs.
He however offered to sell them any other type of cake they wanted, such as a birthday cake. For Jack, it was the "kind of cake, not the kind of customer, that mattered" (as Justice Gorsuch put it).
The couple filed a discrimination complaint against Phillips in terms of the state's Anti-Discrimination Act (which is Colorado's equivalent to South Africa's Equality Act) with the Colorado Civil Rights Division, who found Phillips guilty. This decision was upheld all the way up to the Colorado Court of Appeals.
SCOTUS's decision
SCOTUS, the highest court in the United States, agreed to hear Phillips' appeal and was faced with the difficult task of protecting gay people's right to equal access to goods and services (i.e. the fundamental right to equality), while simultaneously protecting the free exercise of religion (i.e. the fundamental right to religious freedom) of people who have religious and philosophical objections to same-sex marriage.
The seven-judge majority reversed the decision of the Colorado Court of Appeals. Their reason for doing this, was because they held that Phillips' case was never heard in an unbiased forum (rather than because they had done the much-needed exercise of balancing the above two competing rights).
In America, the First Amendment guarantees that laws must be applied in a way that is neutral towards religion.[1] The federal states therefore have a duty to not base laws or regulations on hostility to any religion or religious viewpoint.
Having found blatant evidence of hostility and bias against Phillips and his sincere religious convictions and beliefs, all the way up from the Colorado Civil Rights Commission through to the Colorado Court of Appeals, SCOTUS concluded that Phillips' right to have the commission proceed in a manner that was neutral and tolerant towards his religious beliefs, had been infringed. The court therefore limited its analysis to the state agencies' reasoning and finding fault with this, reversed their decision.
Importantly, SCOTUS held that the government has no role in deciding (or even in suggesting) that a person's religious convictions are legitimate or illegitimate, further stating that:
"the Constitution protects not just popular religious exercises from the condemnation of civil authorities. It protects them all."
Why the SCOTUS decision matters to us
Increasingly, Christian business owners in South Africa are being investigated by government commissions (including the South African Human Rights Commission (SAHRC), and the Commission for Gender Equality (CGE)) and the courts for refusing, on grounds of their religious convictions and belief, to host or otherwise participate in same-sex weddings.
In terms of s 39(1)(c) of the South African Constitution, when interpreting the Bill of Rights, a court, tribunal or forum "may consider foreign law". As such, one can only hope that our courts and government commissions (such as the SAHRC and CGE), when faced with similar cases, will take note of Phillips' case and the stern warning to government not to adopt a position of bias or hostility against people of faith. Rather, the state should act even-handedly and extend the same measure of dignity and respect to (the viewpoints) of both parties.
In this regard, the following: in terms of s 9(3) of the South African Constitution, the State may not unfairly discriminate against anyone on prohibited grounds, including specifically "religion, conscience and belief". In addition, s 15 of the constitution specifically protects freedom of religion, belief and opinion as a fundamental human right. Section 7(2) further places a duty on the state to respect, protect, promote and fulfil the rights in the Bill of Rights, including therefore freedom of religion.
[1] The First Amendment reads as follows: "Congress shall make no law respecting an establishment of religion, or prohibiting the free exercise thereof; or abridging the freedom of speech, or of the press; or the right of the people peaceably to assemble, and to petition the government for a redress of grievances."