Originally published in Fox News.com
Western powers, including the US, UK and France, said on Wednesday they would join the search for hundreds of Nigerian schoolgirls kidnapped by Islamic terrorists, as parents' frustration grew over the government's response.
A small team of US military personnel is expected to arrive in Abuja, Nigeria, in the coming days to help in the search. The team will be composed of roughly 10 uniformed soldiers from AFRICOM headquarters in Stuttgart, Germany.
Click on banner to register
Abduction of girls  is not new practice
it is important to realise that the phenomenon of abducting girls is neither new nor unique in the Islamists world.
In Raqqa, Syria, young girls including Christians are also being seized and forcibly married to Salafi jihadis. [Salafis imitate Muhammad who took women as war booty and slaves and gave his followers permission to have sex with any woman their right hand possessed (Qur'an, Sura 23:5,6).] Thousands of Christian Pakistani and Coptic (Egyptian) girls are trafficked across religious lines every year, being abducted, converted and married to Muslim men with complicity from local police, courts and government officials all working to hasten the decline of Christianity through the removal of its child-bearers. Even if these Pakistani and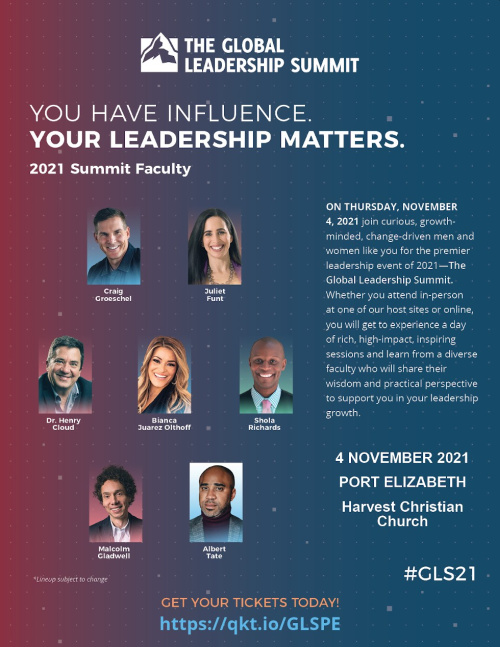 Egyptian girls manage to escape they cannot get their religious identity
restored because the Islamic state will not permit apostasy (leaving Islam). According to Sharia Law, a Muslim woman may only marry a Muslim man, leaving the forcibly converted girl with no other option than to flee and risk her chances as a refugee. This is what contemporary persecution looks like – violent and life-destroying. Please pray for the persecuted!
They will be logistics and communications experts who will assess the situation and advise Nigerian officials, according to Pentagon spokesman Col. Steve Warren, who said the US military has no plans to carry out a rescue mission.
The team is part of a larger US contingent that includes officials from the FBI and the departments of Defense, Justice and State. The total number of US personnel is not expected to exceed 20 members.
The French government said Wednesday it would send security service agents to help track down the Boko Haram terror group and its hostages. They are thought to be hiding in abandoned military bunkers inside the remote Sambisa Forest — eight times larger than Yellowstone National Park and full of poisonous snakes.
"In the face of such ignominy, France must react. This crime cannot be left unpunished," Foreign Minister Laurent Fabius told lawmakers, according to Reuters.
China, meanwhile, has offered to send satellite intelligence to help Nigeria's army locate the girls and the U. plans to send in a team of experts, The Wall Street Journal reported.
The pledges of support came amid mounting frustration among parents of the kidnapped girls who are worried about what Boko Haram leader Abubakar Shekau and his army of jihadist fighters might do to their daughters in the days to come.
The group has vowed to sell into slavery the roughly 275 kidnapped teenage girls.
"We don't know where they are and we don't know what is happening to them," one parent, who declined to be identified, told Deutsche Welle. He said some parents are so afraid to lose their daughters that they have stopped eating.
The Nigerian government is offering a $300,000 reward for information leading to Shekau's capture. And the United States is offering a reward of up to $7 million for information leading to his location.
Local residents have reportedly pooled money for motorcycles to head into the forest in search of the girls missing since last month's abduction and those who have since been abducted.
Nigeria's government has come under fire over its response to the kidnapping.
Former Secretary of State Hillary Clinton, a potential 2016 Democratic presidential candidate, said Wednesday that the Nigerian government has been "somewhat derelict in its responsibility toward protecting boys and girls, men and women, in northern Nigeria in the last years.
But a senior adviser to Nigerian President Goodluck Jonathan told The Washington Post that it was "not helpful" to fault the government. He called for greater international assistance in the country's fight against terrorism.
"The Nigerian government is doing all it can in collaboration with its allies to ensure that our daughters, the girls, are brought back home — everything in its power," Douglas told the paper during a visit to Washington on Wednesday.
At least two girls reportedly have died of snakebites, and roughly 20 others are thought to be ill.
Shekau made his plans clear in a video released Monday in which he gloated about the kidnappings.
"I abducted your girls," he said in the hour-long video that opens with fighters shooting guns into the air and shouting "Allahu akbar" and "By Allah, I will sell them in the marketplace."
Shekau's army is estimated to number from a few hundred to a few thousand fighters.
In recent days, Boko Haram also has raided villages in and around the forest, including a raid Monday night on a village near the border with Chad in which eight more girls were kidnapped.
A source said the hostages are being transported from one base to another, typically during the cover of nightfall, to avoid detection.
Shekau was reportedly Boko Haram's deputy leader until its founder, Mohammed Yusuf, was killed by local authorities in 2009.
In 2012, Shekau was declared a "specially designated global terrorist" for numerous bombings, including the August 2011 attack on the United Nations office complex in Nigeria's capital, Abuj, that killed 23 people and injured dozens more.
On Wednesday, as many as 300 people were killed when extremists attacked the town of Gamboru Ngala on Nigeria's border with Cameroon, according to local reports.
The attack and hundreds of casualties were confirmed by Borno state information commissioner Mohammed Bulama who spoke to The Associated Press by telephone.
Shops and homes were set ablaze and razed in the attack, he said.occupies a 25-by-25 foot patch of land at the ski resort. But the agency reversed itself in 2012 amid public outcry.