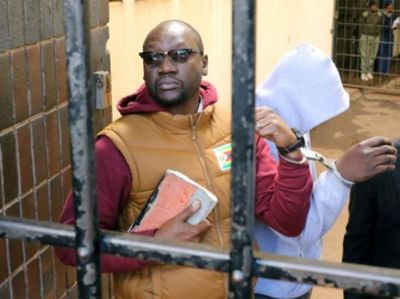 Originally published in Christian Today
A court has ordered the immediate release from police custody of Zimbabwean Pastor Evan Mawarire, who was arrested on charges of plotting to overthrow President Robert Mugabe's government.
Mawarire, 40, was detained and arrested on Sunday and accused of inciting revolt against Mugabe. The basis for the charges lay in a video Mawarire posted on social media, in which he remonstrated against the government for the country's worsening economic crisis.
Mawarire's case was heard on Tuesday afternoon in Harare Magistrates Court, where prosecutors petitioned for him to remain in custody.
However, magistrate Elisha Singano criticised the police officers responsible for his arrest for failing to bring him before a court within the period of 48 hours prescribed by Zimbabwe's constitution.
He said Mawarire should be released immediately and the charges against him dropped, as his right to liberty had been violated by the police.
Mawarire's attorney Harrison Nkomo told reporters from VOA Zimbabwe: 'l don't think that I am happy, we were not supposed to be here in the first place. If you look at the charge laid against him, totally nothing is incriminating.'
Mawarire became a figurehead for patriotic protests against the Mugabe regime when a post on Facebook sparked the #ThisFlag movement that led to two days of strike action against the government's mishandling of the economy. He has been arrested several times and was forced into exile in the US, returning to Zimbabwe in February.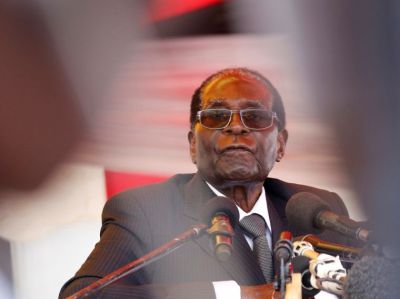 Church leaders also highlight economic crisis
The Zimbabwe Council of Churches, that represents 26 different denominations, have also highlighted the current economic crisis in a statement.
The church leaders say: 'Zimbabweans have lost trust that the government is sincere in addressing national problems when they see the government officials choosing to send their children to foreign schools and being treated in foreign hospitals.
'In a situation where there are winding queues at the fuel stations, it is irresponsible for any government official to insinuate that all is well in our nation.
'The government needs to address the general perception that the current shortages are a result of bad economic decisions, corruption, greed and opulent living among those connected to power.'
Mugabe got back from New York on Monday after he was captured on camera apparently 'napping' at a UN General Assembly, and his sons were attacked on social media for spending sprees in New York and Harare. Mugabe has claimed his nation's growing shortages are down to sabotage.
Upon his return at a rally organised by Mugabe's supporters on Monday, the President claimed that there were individuals determined to spark an uprising against him, an evident reference to Mawarire. Zimbabwe's Home Affairs Minister, Kembo Mohadi, issued a statement beforehand condemning those who might cause 'alarm and despondency' by their criticism of the government's response to the economic crisis the country faces.