Church must stand together to defend religious freedom — Selley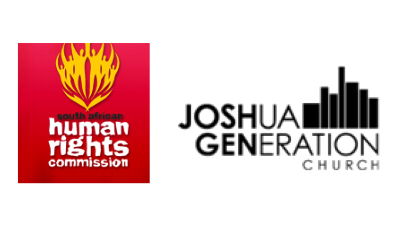 South African church leaders must put differences aside and stand together against a Government attack on freedom of religion said Andrew Selley, Senior Pastor of Joshua Generation Church (JGC)  in Cape Town which is being investigated over its doctrine on corporal punishment.
There has been a good response from Port Elizabeth churches to his call for united resistance and several large church groups with a combined membership of several million people are standing with him "but we still have a long way to go", he said.
"I feel that differences of opinion on the issue of corporal punishment are sidetracking people from addressing the real and serious issue of religious freedom. This is not the time to argue about opinions. The issue is not so much about corporal punishment as much as it is about the freedom to preach the Word of God as we see it," said Selley who hopes to go to the commission with the overwhelming support of the church in SA.
Test case
The church and its supporters believe the SAHRC want to create a test case in order to progressivley erode freedom of religion and further expand the role of the state in the life of the individual, family and church.
Referring to an article on the SAHRC website Selley said there is reason to believe that the Commission's targeting of Christian institutions like JGC and Creare Christian Arts Training Centre in Bloemfontein,  is as a result of pressure on them to align with the United Nations which wants countries to ban corporal punishment and address discrimination on the basis of sexual orientation.
Churches and other religious organisations are asked to consider signing a support letter calling on the SAHRC to dismiss the complaint against JGC. They may place the letter or some variation of it on their letterhead and send it to  GKC Attorneys, Attention: G Claassen, PO Box 119, Cape Town, 8000, or email it to: compliance@joshgen.org.za. The correspondence should reach JGC by September 5.
Face-to-face meeting
JGC has to respond to the SAHRC in writing by September 17 but Selley said he and a co-pastor have arranged to meet with members of the Commission soon — possibly on Thursday (Septemeber 5). 
"We hope that we can achieve more in a face-to-face meeting with them," he said.
The pastors hope to convince the SAHRC that it would be counterproductive to criminalise millions of Christians by trying to force them to abandon their convictions. 
"We will say to them [the SAHRC] 'How will you police it? Why not rather let us work with you? The Constitution requires the state to provide adequate parenting training to people in rural areas. We can provide resources to help achieve this. We have the same agenda as you. We want to help achieve a peaceful society for all." 
View a video message by Andrew Selley on the threat to religious freedom:
PLEASE SCROLL DOWN TO MAKE/VIEW COMMENTS
ADVERTISEMENTS:
---
COMMENTING GUIDELINES:
You are welcome to make comments that add value to the article above and to engage in thoughtful, constructive discussion with fellow readers. Comments that contain vulgar language will be removed. Hostile, demeaning, disrespectful, propagandistic comments may also be moved. This is a Christian website and if you wish to vent against Christian beliefs you have probably come to the wrong place and your comments may be removed. Ongoing debates and repetitiveness will not be tolerated.