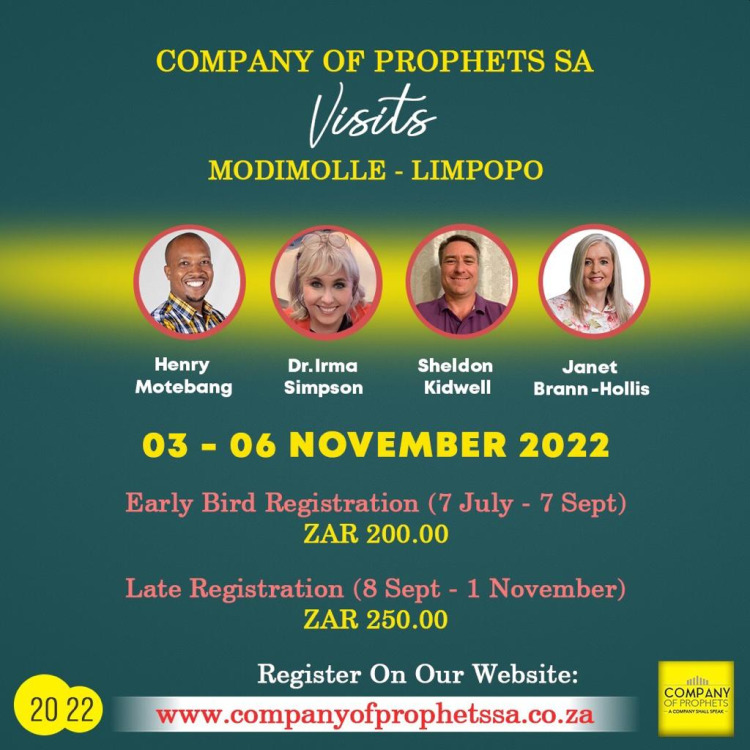 The Company of Prophets SA will be holding a conference at Koinonia Community Church, Modimolle (Nylstroom) from Thursday November 3 to Sunday November 6.
The conference theme is "A new season for 2023" and will explore what God is saying to the Church and the nation, what He is saying to Modimolle, and how we should align with His global plan.
The main speakers are Janet Brann-Hollis, Henry Motebang, Dr Irma Simpson and Sheldon Kidwell.
Christians are invited to attend the whole conference or even just one day on Friday November 4. There will also be an opportunity to be prophesied to by a team of equipped prophets.
You can register online at: https://www.companyofprophetssa.co.za/#2023newseason#ModimollehearsGod#divinedownloads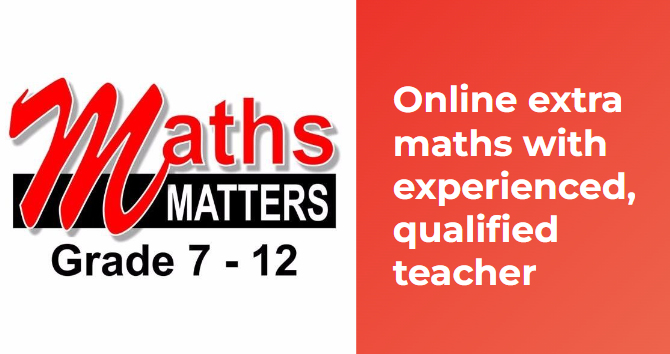 Watch a welcome message and preview by Henry Motebang:
Subscribe to our weekly newsletter
Help us publish news that brings hope in Jesus: Donate / Become a Super Subscriber
VISIT OUR YOUTUBE CHANNEL: https://www.youtube.com/gatewaynews100
COMMENTING GUIDELINES
You are welcome to engage with our articles by making comments [in the Comments area below] that add value to a topic or to engage in thoughtful, constructive discussion with fellow readers. Comments that contain vulgar language will be removed. Hostile, demeaning, disrespectful, propagandistic comments may also be moved. This is a Christian website and if you wish to vent against Christian beliefs you have probably come to the wrong place and your comments may be removed. Ongoing debates and repetitiveness will not be tolerated. You will also disqualify yourself from commenting if you engage in trolling.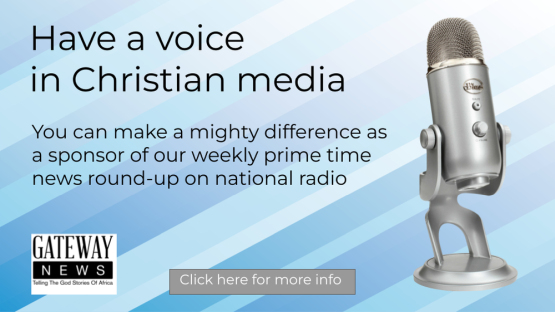 Click on banner for more info