Originally published in Christian Today
A Catholic who spent more than three years in jail on a baseless blasphemy charge had to pay an exorbitant amount of bail for release this month, just one example of gross injustices against him and other Christians, his attorney said.
The maximum amount for bail under Section 295-C of Pakistan's blasphemy laws is 500 000 rupees (R34 795), but a judge of the Bahawalpur bench of the Lahore High Court on Jan. 17 imposed an amount of 4 million rupees (R278 208) on impoverished 23-year-old Sunny Waqas, attorney Aneeqa Maria of The Voice Society said.
"It seems the judge wanted to make Waqas's release impossible by setting the value of the bonds to 4 million rupees," Maria told Morning Star News. "It was an impossible target, as Waqas's family is extremely poor, and his father is paralytic. It took us almost two weeks to raise the bail amount and finally secure his release from jail on February 3."
The judge granted bail because the trial against him had not concluded within the mandatory two-year period, Maria said. Waqas was arrested in 2019.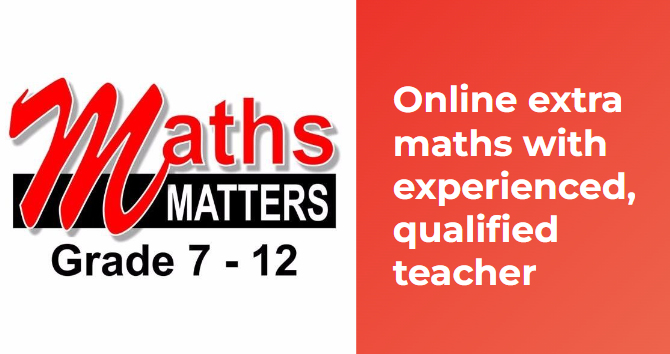 Courts routinely dismiss bail appeals of blasphemy suspects, especially when charges are made under Section 295-C, where the punishment is death, a non-bailable offense.
There are instances where suspects in non-bailable offenses, including murder, can be granted bail under the third proviso of Section 497 (1) of the Code of Criminal Procedure. Section 497 states that if suspects have not been formally charged, the trial has not been concluded within two years and the delay is not due to the accused, they should be granted bail.
The exorbitant bond was the latest in a series of irregularities revealing bias and discrimination against Waqas, said Maria, executive director of her organisation.
"From the onset of the case, the high court in Bahawalpur adopted a highly prejudiced approach towards us – we were openly threatened by judges and intimidated by Muslim lawyers, who also manhandled a member of our team," she said.
Maria said a high court judge told her on the day of the bail hearing, "Advocate Aneeqa Maria, you know that you can be burned alive for pursuing this case in Bahawalnagar and Bahawalpur…people become very emotional when it comes to religious matters."
The judge also told her that Waqas should remain in jail "because he will be killed when he comes out of jail," she said.
When the attorney initially approached the Lahore High Court for bail in 2021, rather than consider the bail application, the judge ordered police to form a joint investigation team to ensure a watertight case against the accused, she said.
"This order violates Section 156 of the Criminal Procedure Code," Maria told Morning Star News. "Section 156 of the CrPC states that a 'High Court has no power to interfere with the police investigation and assume the role of investigator. Conduct and manner of investigation is not to be scrutinized under constitutional jurisdiction which might amount to interference in police investigation as the same cannot be substituted by the Court.'"
During the bail hearing, the judge also attempted to incite Muslim lawyers in the courtroom, telling them it was "unfortunate that there was no lawyer who could fight for the prophet [Muhammad]'s honor," according to Maria.
The attorney said Waqas' case showed how courts deliberately ignore constitutional and procedural law when dealing with blasphemy cases especially against Christians.
"There is no direct evidence against Waqas," Maria said. "The case also doesn't fall under Section 295-C because nothing derogatory was spoken, shown or done by the victim. Moreover, there is no independent witness in the case except the police."
She said that Waqas's cousin, Noman Masih, was also charged under Section 295-C and was still in jail.
"The two blasphemy cases against Waqas and Noman reek of mala fide of the police of two districts – Bahawalpur and Bahawalnagar," Maria told Morning Star News. "In both cases, the police are the complainants, and they claim they acted against the Christian youths on 'secret information.'"
First Information Report (FIR No. 359/19), registered by Trainee Sub-Inspector Fraz Ahmed with the Faqirwali Police Station in Bahawalnagar on June 29, 2019, claimed Ahmed received "secret information" that Waqas had printed blasphemous sketches of Islam's prophet and was carrying them in a black bag to show other people.
"According to the complainant, upon questioning Waqas told police that his cousin Noman had shared the alleged sacrilegious images with him on WhatsApp," the FIR states.
Waqas was then taken into custody and charged with blasphemy, she said. His cousin was arrested on July 1 2019, by Bahawalpur police.
FIR No. 366/19 registered by the Baghdadul Jadeed Police Station on the complaint of Sub-Inspector Muhammad Arshad Nadeem states that he received "secret information" that Noman Masih was sitting in a public park at 3:30 a.m. with nine or 10 people and was showing them blasphemous images on his phone.
"The FIR is as ludicrous as was the one registered against Waqas," Maria said, adding that her clients had no clue why they had been charged with blasphemy and thrown in jail.
"Sunny Waqas told us that he had a quarrel with some Muslim neighbors over a cricket match some days before he was implicated in the case," she said. "He's still unable to understand how that altercation could have entrapped him and his cousin."
She said Masih's trial in Bahawalpur sessions court had concluded two months ago, but that the verdict was still pending. In Bahawalnagar, the trial of both Waqas and Masih is in the evidence stage, and the defense has submitted final arguments in Masih's case, she said.
"We are praying and hoping that this case gets heard by God-fearing judges who will decide the matter on merit, rather than base their decisions on personal or religious biases," she said.
Pakistan ranked seventh on Open Doors' 2023 World Watch List of the most difficult places to be a Christian, up from eighth the previous year.
Subscribe to our weekly newsletter
Help us publish news that brings hope in Jesus: Donate / Become a Super Subscriber
VISIT OUR YOUTUBE CHANNEL: https://www.youtube.com/gatewaynews100
COMMENTING GUIDELINES
You are welcome to engage with our articles by making comments [in the Comments area below] that add value to a topic or to engage in thoughtful, constructive discussion with fellow readers. Comments that contain vulgar language will be removed. Hostile, demeaning, disrespectful, propagandistic comments may also be moved. This is a Christian website and if you wish to vent against Christian beliefs you have probably come to the wrong place and your comments may be removed. Ongoing debates and repetitiveness will not be tolerated. You will also disqualify yourself from commenting if you engage in trolling.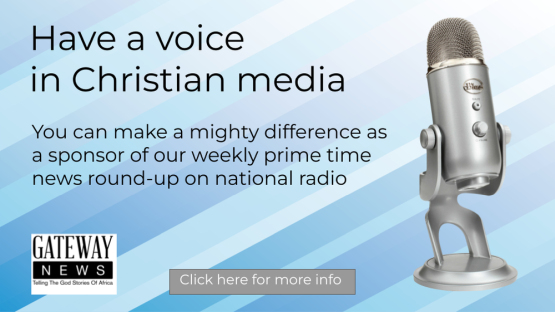 Click on banner for more info