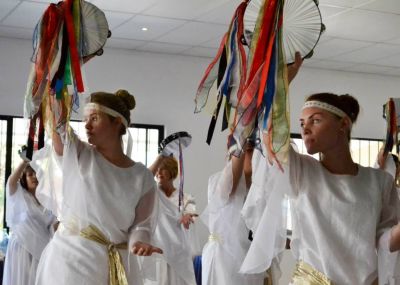 Pretoria residents are invited to witness and celebrate the first public "Feast of Tabernacles — Praise in the Garden" in the city at the Pretoria National Botanical Gardens on Saturday September 29.
Organiser of the event, Ezna Marshall, said this family fun-filled day will change one's heart and soul.
"Bring your family and friends to honour and thank God and proclaim the return of Jesus Christ through praise, worship, music and dance!"
The Christian version of the important, joyful Jewish festival celebrating God's provision, points to the Second Coming of Jesus.
Marshall said one of the main reasons for the event was to bring the community together. There will be an upmarket feast market where various ministries will showcase what they do, and interesting products will be sold. There will be food vendors, a jumping castle and face painting for the kids. Praise dancers and the Abreu Band will be performing at the market throughout the day.
She said the day will kick off with a praise walk, praising God in the gardens, while dancers from Marshall's, Nexus Creative Arts Ministry will lead the way with banners and flags — all the while proclaiming Jesus as King.
"Everyone is invited to join in," she said.
Then later on the main event will commence as groups of praise dancers from across the country will perform choreographed depiction of the theme of the feast. The artists included in the evening celebration will be Heinz Winckler, Renee and Liezel Marshall. Liezel & Worship Band will also be leading all present into a praise and worship session.
To Marshall the Feast of Tabernacles is an opportunity for Christians to renew their hope in Jesus, proclaiming his Second Coming, as the bride, who waits upon her bridegroom.
She also wants to help the needy by choosing a charity that will benefit from the event. She has taken hands with SA Cares for Life.
Tickets to the event are available online with Plankton.mobi, at the gate on the day or on the Facebook page Nexus Creative Arts Ministry. For more information contact Ezna Marshall at: tabernacles18@gmail.com.