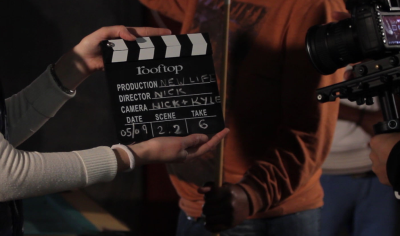 A black, Christian male, aged between 40 and 50 is needed to play the role of a father in a  Christian video series being made for Victory Church in Jeffreys Bay by Eastern Cape production house Rooftop Productions.
The actor does not need previous experience, but he needs to speak English well and should be able to come across as loving and as the head of his family. He needs to take off work if necessary in order to be available for filming during the day on September 25 and 26  at a location in Jeffreys Bay or Port Elizabeth. He will be paid for his services, says Denna Jones of  Rooftop.
Anybody interested in being considered for the part should contact Denna or Chantelle Vermooten on 041 373 5990 during office hours to attend an audition at Rooftop in Park Drive, Central, Port Elizabeth. The auditions will close on September 10.
Rooftop has been working on the series, which is called New Life, over the past year. It is based on a course started by a Canadian woman, Rebecca Vaughan, who is now with Victory Church. It will be used as a teaching tool, primarily in townships. Each video has a key message which is geared to be relevant to the audience as well as catering for those who can't read. The course covers questions such: Who are you? Who is God? Why are you here?
The episode which will be filmed on September 25 and 26, is called God's Original Plan and is the first in the series. It tells the story of a girl who has been adopted by her uncle and aunt, but doesn't feel loved and starts to rebel. The story addresses the questions: Why were you born? Who is God? It also covers how we were created for Relationship with God.