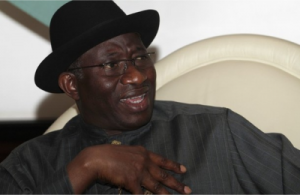 Originally published in The Christian Post
All schools in Nigeria have been shut down until October as health authorities continue battling the deadliest outbreak of Ebola virus in history.
"All state ministries of education are to immediately organize and ensure that at least two staff in each school, both private and public, are trained by appropriate health workers no later than Sept. 15 on how to handle any suspected case of Ebola," said Education Minister Ibrahim Shekarau.
"And also embark on immediate sensitization of all teaching and non-teaching staff in all schools on preventive measures," he added, according to BBC News.
Over 1 400 people have died across Guinea, Liberia and Sierra Leone since the outbreak started earlier this year.
Nigeria has reported five deaths, with the first confirmed case involving a man who fell sick in Lagos after arriving on a flight from Liberia.
The academic year was due to start on Monday, but the education minister will now use the time to allow staff to be trained on how to handle suspected Ebola cases.
The World Health Organization has been providing updates on the ongoing fight against the disease in West Africa. It announced Tuesday that an "unprecedented" number of doctors and nurses had been infected with the virus, which is creating further obstacles for stopping the disease.
There is no cure for the Ebola virus, but patients can recover following successful intensive care treatment.
American missionaries Dr Kent Brantly and Nancy Writebol also fell ill from the disease last month while working in Liberia, but were transported back to the US and recovered following treatment.
Many doctors in West Africa remain at risk, however, and WHO temporarily shut an Ebola testing laboratory in Kailahun in eastern Sierra Leone after a health worker came down with the virus.
"It's a temporary measure to take care of the welfare of our remaining workers," a WHO spokesman said.
Nigeria's President Goodluck Jonathan declared a national state of emergency over the Ebola outbreak earlier in August, approving $11.7 million in emergency funds to contain the disease.
Nigerian government spokesman Reuben Abati said the money would pay to "strengthen steps to contain the virus, such as … additional isolation centers, case management, contact tracing, deployment of additional personnel, screening at borders, and the procurement of required items and facilities."
Jonathan warned, however, against the spreading of false information about the virus, which he said could lead to "mass hysteria, panic and misdirection, including unverified suggestions about the prevention, treatment, cure and spread of the virus."