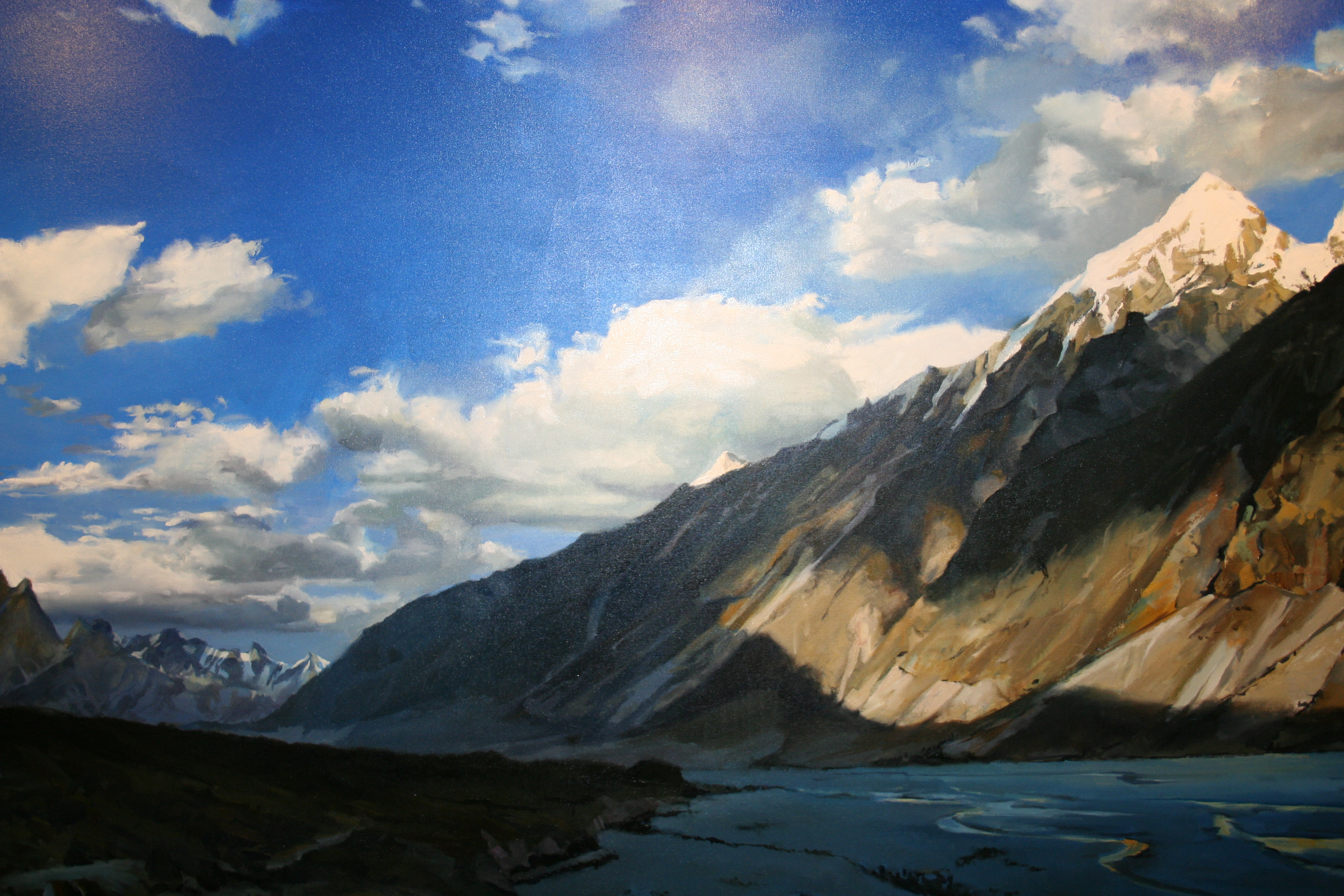 DUNCAN STEWART — Sacred Steps – From the shadows and into light
Exhibition Venue: Ron Belling Art Gallery, Port Elizabeth (June 28 to July 27, 2012)

I have been given an opportunity to review some extraordinary art which is being showcased at the Ron Belling Art Gallery by Port Elizabeth Christian artist, Duncan Stewart. After spending some time with him and viewing the various art pieces that he has on display, it was apparent that this multi-skilled artist is a passionate, Christ-centred individual who seeks, through the various media and techniques he uses, to give glory to God.
Taking ground for the Kingdom
It is great to see artists of Stewart's calibre taking back ground for the Kingdom. So often the art world is dominated by expressions of darkness, anger, frustration, hopelessness, loss and self. In contrast, Stewart's art embodies uplifting themes and godly principles. I am left with an impression of the 'man', Duncan Stewart, as a humble person who lives to reflect the nature and will of the Father through faith and art, using  various media and techniques free of traditional Christian motifs. In his own words his aim is, "…to present the good news of the existence of another realm, and of a living God, as faithfully as possible."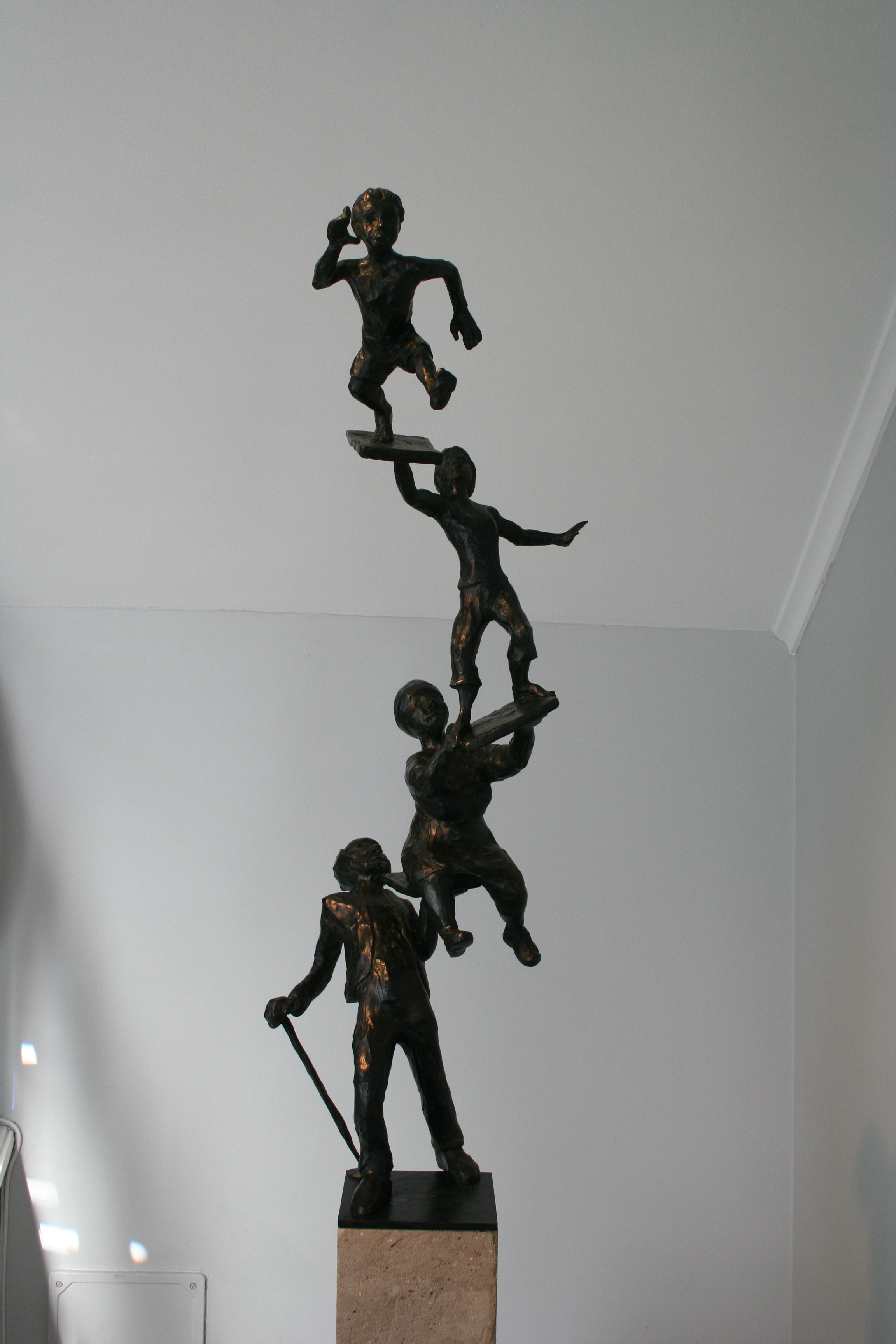 Stewart has named his exhibition  Sacred Steps – From the shadows and into light. This collection addresses or illuminates concerns around climate change, and going further, highlights the bigger issues confronting our internal landscape. His love for the Gospel and for sharing it, is inspirational. He expresses his message honestly and humbly, by faithfully sharing the talent which he believes that God has given him for the purpose of sharing with others. I get the sense that he wants to show us the beauty he sees in the world that God has made, in which he has travelled far and wide.
Feeling of awe and peace
One of Stewart's paintings that caught my eyes and heart was 'Throne room of the gods'. It's liberal use of oils and vibrant colours are typicalm key ingredients of his art. Like many of his pieces it leads one to visualise what an amazing God we serve. The mountains, tall and unmovable, which have stood the test of time are a pure accolade of God's amazing work. This large piece  is so marvellously done, that it seems to usher one into itself. The realism  is amazing; the beauty of the landscape is wonderfully captured. This piece evokes in me a feeling of awe and peace. With each piece comes a small commentary tag that inspires thought and enhances understanding of the art piece at hand. With this piece the tag says "And if these mountains had eyes, they would wake to find a stranger in their fences, standing in admiration as a breathing red pours its tinge upon earth's shore. These mountains which have seen untold sunrises, long to thunder praise but stand reverent, silent so that man's weak praise should be given God's attention." – Donald Miller.
Stewart shows his versatility in his use of different media such as clay, bronze, resin, traditional oil on canvas, and charcoal on paper. He seems very strong and confident with each of these. His bronze and concrete work, titled, 'Legacy' is one of my favourites. Its tag speaks about the "…mystery, sacred-ness of those many seemingly serendipitous interventions or investments that 'leap-frog' or step us into a far greater destiny than we could have ever imagined or hoped for in our own strength" – Duncan Stewart. The artist explains further that this piece reflects his interest in the sacrifices made by friends, family and teachers during his lifetime, and by previous generations which have given him the platform from which he now has the privilege of living from. "However there is none that can compare to Him who made the greatest sacrifice to set us up for eternal success and significance…Almighty God, through His son Jesus Christ. This creation is my praise to Him and to point others to God for He alone actually deserves all the honour and all the glory!"– Duncan Stewart.
Challenge to consider own legacy
The 'Legacy' piece challenges me to consider what legacy I am leaving for others. I wonder whether through the interactions I and those close to me have with one another, we are we leaving strong testimonies and building bricks that the generations to come will be able to build upon. In that way will be be able to reflect the glory of God in all we do?
There are many works on display by Duncan Stewart, each one a fingerprint of the talent and faith of the artist. So I would encourage you to visit this exhibition and experience it for yourself. It is not what you might typically expect of a Christian artist. You will not find any painting of Jesus or of churches and the seemingly obvious 'Christian type' themes or motifs. But what you'll find is something that is rich in daily living, real, significant, and thought provoking. And at the foundation of each piece there is a truth of the Gospel, and a significant connection with the landscape of our lives.
More information about the exhibition can be obtained by contacting the gallery at 041 586 3973.