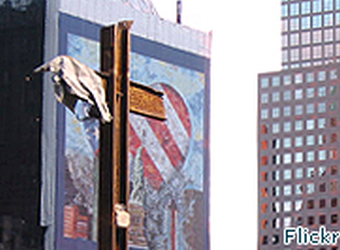 Originally published by The Christian Institute
A US atheist group is trying to stop two steel beams in the shape of a cross, that emerged amid the rubble at Ground Zero, from being displayed in a 9/11 memorial museum in New York.
The two steel beams were found standing upright in the shape of a 17-foot cross in the aftermath of the September 11 attacks.
The cross was seen by many New Yorkers as a beacon of hope for the city following the tragedy.
Unconvinced
The group, American Atheists, has launched a legal challenge saying the cross should not be displayed in the museum, but went on to say that if it were to be included then a monument representing atheists who perished in the attacks should also be displayed.
According to the group, to include the cross would be an unconstitutional joining of church and state, and a breach of 'equality'.
But Judge Reena Raggi, who is presiding over the court case, appeared unconvinced by their arguments.
Censor
"There are countless cases of museums including religious artefacts among their exhibits and it's going to be described in a way that talks about the history of the object, what is the problem here?" said Judge Raggi.
"An argument has been made that you are trying to censor history", she added.
Mark Alcott, the museum representative, said: "The curators decided to place this object in the museum because they believe it was an important part of the history of this story".
Ruling
The ruling is expected in the next few months.
In 2011 the group tried to stop the inclusion of the cross ahead of the museum's opening later that year.