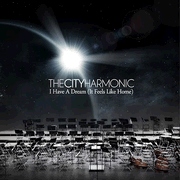 The City Harmonic who have had over 1.3 million hits on their video for Manifesto, are in the process of creating a video for Mountaintop and are inviting people from around the world to be a part of it.
Watch the video with the band below for more information.
httpv://www.youtube.com/watch?v=uJNuItiq2gE&feature=youtu.be
The City Harmonic is also nominated for New Artist Of The Year at this years 43rd Annual GMA Dove Awards to be held on the 24th April 2012 in Atlanta.
The instructions are simple and are as follows: Record yourself and/or your friends -creatively- singing Mountaintop on an HD camera or phone and upload the clip to their website (maximum of 125 MB file size) — this link will direct you there. The lyrics are attached as well as available for download on the link.
The City Harmonic is vocalist/songwriter and pianist Elias Dummer, bassist Eric Fusilier, guitarist Aaron Powell and drummer Josh Vanderlaan. In less than a year, The City Harmonic went from being virtually unknown to international acclaim. Released October 18,  2011 on Kingsway,  I Have A Dream (It Feels Like Home) hit No. 1 on iTunes® in Canada, No. 6 on the Billboard Heatseekers Albums chart and never left the Top 4 on the iTunes Christian/Gospel US chart in its debut week at retail. The digital single, "Manifesto," has also sold well over 100 000 copies and is the only song from a new artist in 2011 to break into the top 10 of the SoundScan Top Current digital singles sales chart as it's companion music video has been viewed on YouTube by over 1 300 000 people. The tracks I Have A Dream (It Feels Like Home) and Spark are currently charting on South Africa Christian Radio.