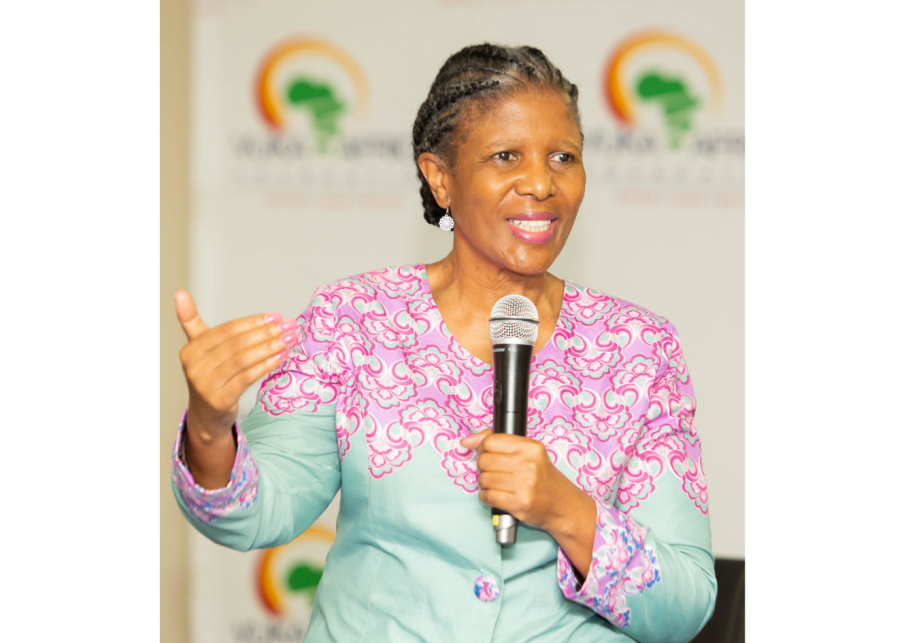 The Healing of the Nation of Africa campaign is calling on the Church to pray and fast for Chief Justice Mogoeng for three days.
The call follows a report by Apostle Linda Gobodo that she received a word from the Lord on Sunday, that the The Judicial Conduct Committee (JCC) order against Chief Justice Mogoeng Mogoeng over his pro-Israel remarks "is not just an attack on the Chief Justice but also an attempt to undermine the authenticity and trustworthiness of the Word of God and anyone who chooses to believe it".
"If the Church remains completely silent at this time, relief and deliverance for the Chief Justice will arise from another place, but the Church in South Africa will surely suffer more. — Esther 4:13-16," says Gobodo of Vuka Africa Foundation and the Healing of the Nation of Africa campaign.
3-day dry fast
She says the Lord's call is for the Church to fast for three days and three nights (6am, Thursday March 11 to 6pm Saturday March 13), neither eating nor drinking — taking only Holy Communion — except for those whose medical condition does not allow them to. — Esther 4:13-16
4-day Word watch
Bible-believing South Africans are also asked to participate in reading the whole Bible in four days (6pm Wednesday March 10 to 6pm Sunday March 14), with people taking one-hour slots to read a portion in any language.
A virtual thanksgiving service will be held from 6pm to 8pm on Sunday March 14. The Zoom meeting ID is 969 2860 8643.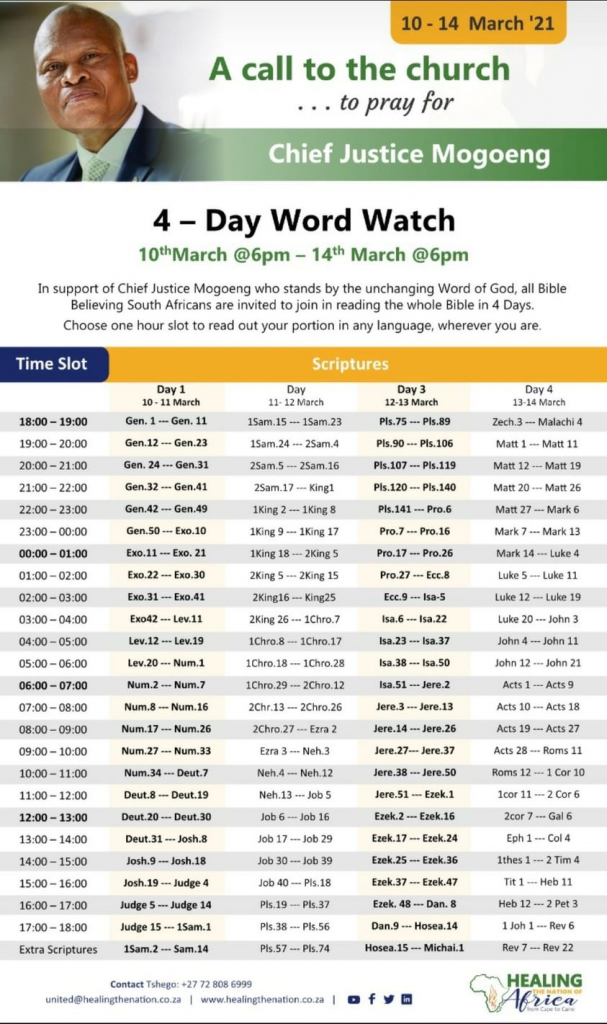 "Blessed is the nation whose God is the Lord, the people He has chosen as His inheritance." — Psalm 33:10-12
Subscribe to our weekly newsletter to stay up to date with God stories of Africa and beyond