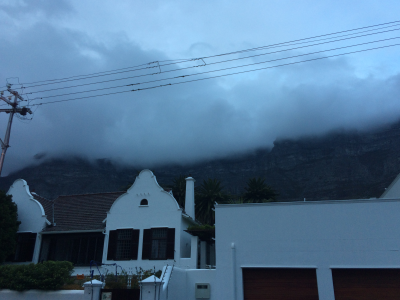 On Sunday (January 22 2017) churches and believers in the Western Cape and beyond heeded a call to pray for an end to a spate of destructive fires in the region — and God responded with two days of unseasonal rain,  said Pastor Demitri Nikiforos on behalf of God's army which launched the prayer campaign.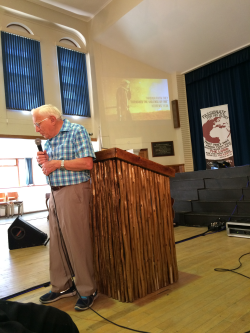 "It was truly wonderful to see many churches responding to the prayer call last Sunday – even in other parts of South Africa – praying both for the fires to cease and for rain to fall on our drought-stricken province. CCFM Christian radio heard about it and provided us with the opportunity to pray on air after the 4pm news last Thursday," he says in an email to Gateway News.
He continues: "So would God hear and answer our prayers? Indeed!
"By the grace of God we didn't have to wait long to see our prayers being answered. This week the Lord provided Cape Town with two days of unseasonal rain, with heavy rain on Friday. In fact, today's news even reported flooding in some parts of the city! (See  EWN Report: http://ewn.co.za/2017/01/27/joy-as-cape-town-finally-gets-some-rain)
"While the Cape still needs additional rainfall to fill its dams and reservoirs, we are much encouraged that the Lord is responding to the prayers of His church. In Psalm 50:15 God says: 'Call upon Me in the day of trouble; I will deliver you, and you shall glorify Me.' God truly is our deliverer and we are glorifying Him for hearing our prayers – we are singing in the rain!
"A big thank you to the many churches who joined in to pray,' he says.