[notice]An article by writer and political activist Dale McKinley, proposing that cannabis (dagga) offers health benefits and should be legalised has been published in some South African newspapers recently. Dr Albu van Eeden, CEO of Doctors For Life International, a Christian-based organisation, has responded to McKinley's proposals, with a press release which is published in full below. Van Eden opposes the legalisation of cannabis on medical grounds.[/notice]
It is with interest that Doctors for Life noticed a posting on a website by Dale T. McKinley on the legalization of cannabis (dagga), and that some newspapers have printed it as an article. Even though I respect him for plucking up the courage to wade into this very controversial issue, I would like to caution him against using medical arguments. If he wants to use emotional arguments and blend them with being politically correct, that's fine. Also, quoting one doctor does not make your premise medically sound. After all, one will actually be able to even get some doctors who smoke cannabis/dagga themselves, who will try and argue in favor of the so-called "health benefits" of dagga/cannabis. Making use of the odd multiple sclerosis (ms) patient smoking dope to make him/her feel better about their MS also does not ratify it scientifically either. I don't know whether Mr. Mckinley realizes the implications of the legislation he is arguing for. Would he really want a team of doctors and anesthetists to perform open heart surgery or brain surgery on him while they are high on dope?
I am taking the liberty of commenting on the article as a medical professional, with the hope that my letter will receive the appropriate exposure in order to encourage an open debate on the matter.
Click on banner to register
In recent years, considerable progress has been made, including the discovery of specific cannabis receptors in the brain. Researchers have also identified THC-like substances produced by the body itself (endocannabinoids) which bind to these receptors. These findings tie in with certain of the effects and side-effects produced by cannabis, above all its effects on psychomotor and cognitive functions and its mood altering capabilities.
When cannabis is smoked, the THC level in the blood rises quickly, reaching its maximum within a few minutes. If the drug is taken by mouth and stomach (e.g. by eating cookies or chocolate containing cannabis), the maximum THC level is achieved after 30 to 60 minutes (depending on whether the taker is fasting or not). The maximum subjective effect more or less coincides with the blood level. The duration of intoxication is directly dependent on the size of the dose.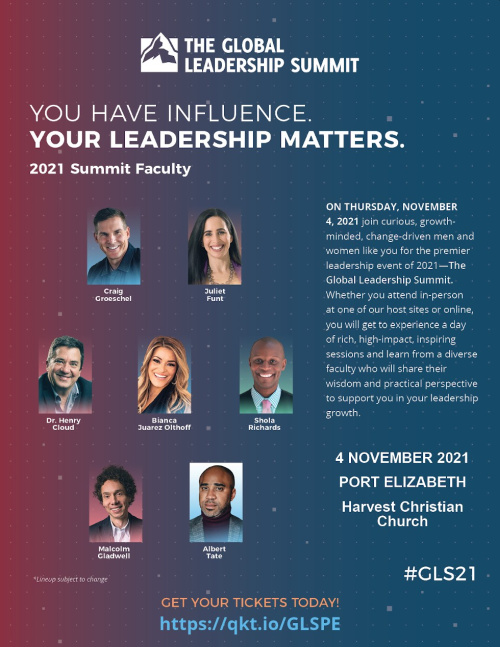 Cannabis contains more than 400 substances, the best known being the psychoactive tetrahedronannabinols (THC). With a slight generalization, cannabis can be said to produce two kinds of intoxicating effect. On the one hand, there are euphoric and calming effects (similar to those of other drugs with a sedative effect, such as alcohol and benzodiazepines) – the taker experiences calm, relaxation, a feeling of happiness and of distance from everyday life. On the other hand, there are more dramatic impacts on the taker's emotions and cognitive functions – e.g. fragmentation of thought processes, major disruption of temporal perception, distortion of sensory impressions (sound, touch, light, etc.), reduced ability to maintain attention, considerable deterioration of short-term memory/imprinting ability and, in certain cases, a noticeable introversion and dissociation of the taker from other people. At high doses, there appear – in some people, perhaps not in all – hallucinations and delusions, during which the taker does not, however, lose contact with reality. The THC levels differ in different plants, the different areas the plants may come from and even the different places on one plant where the leaves may be harvested from
CANNABIS IS ADDICTIVE: Cannabis abuse can evolve into cannabis dependence, which is characterized by a compulsive need for the drug, daily or almost daily consumption and difficulties in stopping. The dependence is not only psychological but also physical; the latter aspect is manifested during detoxification as withdrawal symptoms such as moderate anxiety, irritability and sleeplessness. The proportion of cannabis abusers who become dependent has been found to vary considerably in different studies; on average, it is surprisingly high. Of those who smoke cannabis at least once, 10 per cent will develop dependence at some point in their lives. This is one of the reasons why, after the legal status of marijuana was downgraded in Britain in 2005 to a less dangerous Class C drug, in 2008 the legal status of marijuana was re-upgraded again to a more dangerous Class B drug. Cannabis-dependent people are more at risk of being affected by the harmful effects of cannabis smoking, and they are also more likely to move on to other illegal drugs.
CANNABIS AND MENTAL DISORDERS: (This has received an explosion of research across the world over the past 4 years). The following mental disorders are known or strongly associated with cannabis abuse in that the abuse may cause the mental disorder, precipitate a latent mental illness or severely exacerbate an existing illness/disorder: Delirium (acute confusional states), cannabis psychosis, other psychoses, schizophrenia, anxiety disorders, depersonalization syndrome, depression, suicide and impulsively violent behavior.
OTHER EFFECTS OF CANNABIS INCLUDE: suppression of the immune system which in HIV patients can lead to Kaposi Sarcoma, birth defects of babies born to mothers who smoke cannabis, emphysema, bullae of the lungs, tumors of the head and neck, heart disease, testicular cancer, bladder cancer and so on.
THE DANGERS TO NON-USERS: Cannabis use is strongly associated with juvenile crime. Cannabis plays a role in traffic accidents. Some of the most consistently identified problems with marijuana use are the effect on memory, concentration, coordination and reaction time. The effects on driving skills and coordination are extremely serious, and marijuana is regularly implicated in trauma. Since allowing cannabis dispensaries, California has experienced significant increases in cannabis-related trauma, and cannabis addiction cases far greater than the national average. In the USA in 2009, data from the the National Highway Traffic Safety Administration of the USA, showed that marijuana was the most prevalent drug found in drivers involved in fatal vehicle accidents – approximately 28 percent of fatally injured drivers tested positive for marijuana. Cannabis is actually taking over from alcohol as the most common drug involved in motor vehicle accidents in parts of the USA. The implications for accidents in the work place are obvious.
MEDICAL MARIJUANA OR CANNABIS AS MEDICINE: It is most important to understand that legislative actions giving access to marijuana seriously jeopardize consumer protection. Generally, processes for bringing medicine to the public have been established so that science, not emotion, prevails. Medicine needs to come through the medicine control boards of countries to assure safety and efficacy. More importantly, the recent legislative initiatives in some countries to legalize cannabis tend to create medicine by popular vote. Cannabis is not a safe drug, and is far from clearly effective. There is no advantage, and indeed there is a disadvantage, to smoking marijuana over available medications. Allowing such legislation to become law is riding a wave of emotion and mob psychology that has been carefully crafted, financed, and driven by the cannabis lobby. They have declared that the medical excuse of cannabis is the battlefield to gain the overall legalization of pot. The advocates' strategy remains the same; play to emotion, overstate the benefits of marijuana, use the medical excuse to get the camel's nose under the tent and then push for more legal access to pot.
Cannabis advocates allege benefits of marijuana use with little or no clear scientific basis. Neither cannabis nor pure THC has ever been compared to new anti-nausea medications which are extremely effective. Cannabis can actually enhance pain because of a very narrow therapeutic window. The progression of glaucoma is not slowed, and ophthalmologists do not consider it a reasonable treatment. Cannabinoids may reduce muscle spasm, but they damage gait in Multiple Sclerosis patients. While cannabinoids stimulate appetite, they appear to increase body fat rather than lean body mass. No credible evidence exists that marijuana is beneficial for depression, drug abuse, headaches, or menstrual cramps. Time and again we find that most frequent medical excuse users are young people manipulating the system by complaining of pain syndromes that are usually seen in much older patients
Supporting medical excuse cannabis either reflects serious ignorance of the medical literature, or a malignant misrepresentation of it. Medicine and policy makers must stop this circus of medicine by popular vote which is dangerous, and which plays into the pot of the legalization lobby.
Smoking any substance causes the smoker to inhale cancer causing substances. It is for that reason that no medicine is administered by smoking it. Dope smokers have been found to inhale deeper than cigarette smokers and to keep the smoke in the lungs longer before exhaling (ammonia levels were 20 times higher in the marijuana smoke than in the tobacco smoke, while hydrogen cyanide, nitric oxide and certain aromatic amines occurred at levels 3-5 times higher in marijuana smoke). Cannabis smoke contains seven times more tar and carbon monoxide than cigarette smoke. According to researchers from the French National Consumers' Institute, smoking three cannabis joints will cause you to inhale the same amount of toxic chemicals as a whole pack of cigarettes.
SOME ENDORSEMENTS:
Antonio Maria Costa, Executive Director of the United Nations Office on Drugs and Crime, noted already in March 2007 "The debate over the drug is no longer about liberty; it's about health." He continued, "Evidence of the damage to mental health caused by cannabis use–from loss of concentration to paranoia, aggressiveness and outright psychosis–is mounting and cannot be ignored. Emergency-room admissions involving cannabis is rising, as is demand for rehabilitation treatment. …It is time to explode the myth of cannabis as a 'soft' drug."
The American Glaucoma Society (AGS) has stated that "although marijuana can lower the intraocular pressure, the side effects and short duration of action, coupled with the lack of evidence that its use alters the course of glaucoma, preclude recommending this drug in any form for the treatment of glaucoma at the present time."
Scientists at Sweden's Karolinska Institute, a medical university, have advanced their understanding of how smoking marijuana during pregnancy may damage the fetal brain. Findings from their study, released in May 2007, explain how endogenous cannabinoids exert adverse effects on nerve cells, potentially imposing life-long cognitive and motor deficits in afflicted new born babies
The American Academy of Pediatrics (AAP) believes that "[a]ny change in the legal status of marijuana, even if limited to adults, could affect the prevalence of use among adolescents." While it supports scientific research on the possible medical use of cannabinoids as opposed to smoked marijuana, it opposes the legalization of marijuana.9
Researchers from the University of Oulu in Finland interviewed over 6,000 youth ages 15 and 16 and found that "teenage cannabis users are more likely to suffer psychotic symptoms and have a greater risk of developing schizophrenia in later life."
Robin Murray, a professor of psychiatry at London's Institute of Psychiatry and consultant at the Maudsley Hospital in London, stated that the British Government's "mistake was rather to give the impression that cannabis was harmless and that there was no link to psychosis."
The National Multiple Sclerosis Society (NMSS) has stated that it could not recommend medical marijuana be made widely available for people with multiple sclerosis for symptom management, explaining: "This decision was not only based on existing legal barriers to its use but, even more importantly, because studies to date do not demonstrate a clear benefit compared to existing symptomatic therapies and because side effects, systemic effects, and long-term effects are not yet clear."
The British Medical Association (BMA) voiced extreme concern that downgrading the criminal status of marijuana would "mislead" the public into believing that the drug is safe. The BMA maintains that marijuana "has been linked to greater risk of heart disease, lung cancer, bronchitis and emphysema."11 The 2004 Deputy Chairman of the BMA's Board of Science said that "[t]he public must be made aware of the harmful effects we know result from smoking this drug."
The American Cancer Society (ACS) "does not advocate inhaling smoke, nor the legalization of marijuana," although the organization does support carefully controlled clinical studies for alternative delivery methods, specifically a tetrahydrocannabinol (THC) skin patch.
And so the list goes on and on and on.
Even Holland appears to have now started the long road back after having legalized cannabis for some years. In the 1970's individuals were allowed to buy 5g of marijuana at a time. Marijuana use among 18 to 20 year olds consequently increased from 15% to 44%. In 2004 Netherlands government implemented an action plan to discourage marijuana use. In 2008 Amsterdam started closing 43 coffee shops. Next, coffeeshops within a certain radius from schools were closed in December 2009. In Nov 2010 coffeeshops a certain distance from borders were closed to foreigners. In May 2011 Holland fully banned all tourists from visiting coffeeshops, the reason? Once legalized, the government was unable to separate the criminal element in the trade of cannabis from the legal trade. The coffeeshops had become a legal avenue for some drug syndicates to sell their goods. A letter from the Dutch Minister of Health at the time stated that "…This law will put an end to the nuisance of criminality associated with the coffeeshops and drugs trafficking."
As mentioned in the beginning of the letter, most if not all of the statements made can be supported by multiple studies, by respected institutions, often representing the official stances of the national bodies of countries.