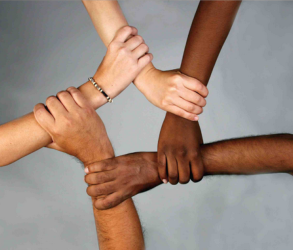 Glenridge Church, Vineyard Institute and Soul Action Network are co-hosting a weekend seminar in Durban on September 19 and 20 called Dignity and Justice – The Gospel of the Kingdom.
The purpose of the event is to equip believers with a solid Biblical understanding of the Gospel mandate to reach out and change the lives of those that are poor and oppressed in our society; and to provide a platform for ministries and NGOs to become aware of each other's work and dialogue about how we can better partner together to reach and transform this city. This section will be hosted by Phil Bowyer (Soul Action Network).
Speakers are Derek Morphew, author, founding pastor of the Vineyard Christian Fellowship in Kenilworth, Cape Town, and academic dean for Vineyard Institute; and Quinton Howitt, a co-founder of the South African Theological College and former Dean of the Vineyard Bible Institute.
"We trust that this would be an incredibly God-inspired time that releases a flood of effective ministry in the greater Durban area," say the event organisers.
NGOs and churches in the wider Durban area are invited to put up an event stand that showcases what they do.
Registration details are:
By email to christof@glenridge.org.za. A fee of R60 is payable upon arrival at the conference. (This will include a drink and lunch on Saturday – bargain!) 
Please register by 14 September (for catering purposes), indicating in your email how many people will be coming, and if you need a table for your stand. 
An outline of the programme can be downloaded here.
View a video trailer of the event: