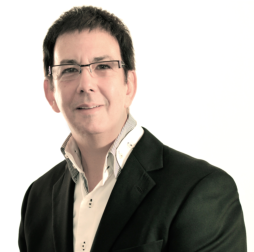 Dr Bradley Norman, senior pastor of Salvation for the Nations in the United Kingdom (UK) will be ministering at Life Conference at the Word of Faith Christian Centre, Port Elizabeth, over the Easter weekend starting on Friday, April 18.
With more than 20 years of experience in pastoral ministry, Dr Norman holds a Seminary Diploma in Divinity, a Bachelor's degree in Theology, Masters degree in Biblical Studies and also a Doctor of Ministry degree.
Dr Brad and his wife Wyona Norman are the founders of Salvation for the Nations International Churches. Their ministry extends both locally and internationally at conferences and churches throughout the world. Pastor Wyona Norman is no stranger to the Word of Faith family. She was a keynote speaker at the Arise women's conference in 2012 and 2013.
Together the couple's message is a 'Now Word' to mobilise the church to arise and to impact every area of society, to represent Jesus in a relevant and prophetic way. They are both anointed preachers and move in signs, wonders and miracles.
Since arriving in the UK over 11 years ago, Norman has been involved in church planting, seeking to establish congregations that will be community based, and present a dynamic and relevant Christian message. In addition to pastoral ministry, he has served on the Faculty of two theological colleges, lecturing in systematic theology and pastoral ethics. He is a prophetic teacher and preacher with a strong apostolic emphasis. He will be ministering on Friday, April 18 at 09:00 and on Easter Sunday, April at all three services — 09:00, 17:00 and 19:00.