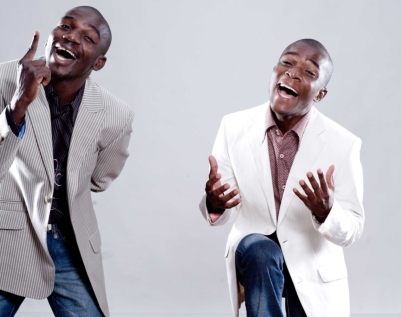 Popular Gospel duo Takie and Rohliwa supported by an array of church choirs and gospel artists are performing in a Youth Praise Concert at the Winners Chapel International church in Pretoria on Saturday, June 16.
The "Giving Him the Highest Praise" Youth Day event at the church on the corner of Frederick Street and Rose-Etta Street, Pretoria West, is free and runs from 2pm to 5pm.
The purpose of the annual concert was to thank God for the youth who protested for better education on June 16, 1976, said one of the organisers, James Ofoe. He said while it was a youth celebration, people of all ages were welcome to Saturday's event which promised to be a musical explosion.
The full concert line-up is:
· Takie & Rofhiwe (Main Artist)
· Doxadeo Choir
· The Favours Cathedral
· Johannesburg Church Choir
· Pretoria church Choir ( Winners Voices)
· Youth Choir
· Creative Fountains Life Ministry Choir
· Voice of Hope Ministry Choir
· Gift and Femi
· Bro Osteen
· Bro Peter Oni
· Bro Patrick
· Prosper Mateva
Further information can be obtained by calling 083 563 7780, 084 777 2524, or  076 790 4706.