Anneke Rabe has long had a heart for unity, for overcoming the old apartheid divisions, for rising above the racial categories of white, black, coloured and Indian to reconcile in Jesus Christ's name as children of God, as brothers and sisters in Christ, as South Africans.
40 years later…the Church leading way in reconciliation
On Youth Day, June 16, South Africa will mark the 40th anniversary of the Soweto student uprising that was a pivotal point in the history of the struggle against apartheid. This anniversary that evokes painful memories of a day of bloodshed after police opened fire on student protesters comes at a time in which our country is struggling with racism and political division. The Church in South Africa is leading the way in using the 40th anniversary of Soweto Day to lead the nation in seeking true reconciliation with one another in Christ. In this week's edition of Gateway News we report on some of these initiatives (and on initiatives started years ago) and we also publish a few powerful testimonies that are included in a 40-days prayer guide for reconciliation. See the links below.
PE Church demonstrating Jesus unity with multicultural soccer competition on June 16
Click on banner to register
Youth Day prayer meeting in Cape Town
TESTIMONY: Healing encounter with an extreme white politician

TESTIMONY: Nqobile, the girl whose name means "conqueror", conquered in Christ!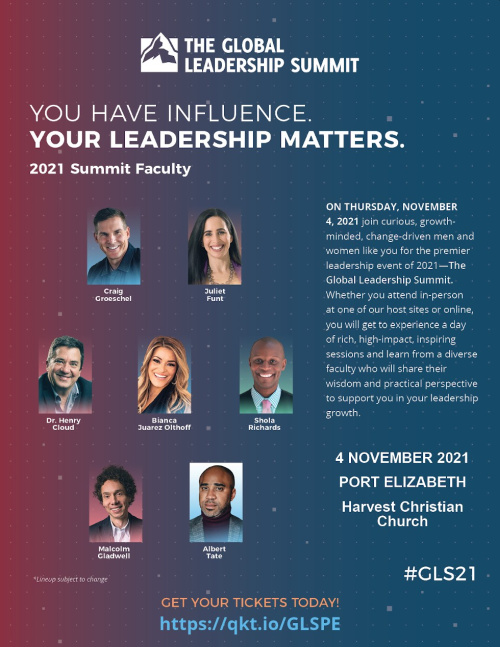 TESTIMONY: God's grace in the midst of great darkness
Her journey to reconciliation, which started in what was then Piet Retief in 1997, takes her to Soweto on Saturday June 11, 2016 to join with Christians participating in the South African Council of Church's (SACC) 'Singing a New Song' campaign that will follow the 1976 students' march route and participate in a service for reconciliation at Orlando Stadium. [See Singing a New Song Programme and Info]
Also participating will be members of the June 16 Foundation, who took part in the 1976 student uprising, and veteran members of the South African Defence Force Association (SADFA), many of whom were conscripts at that time.
It is the purpose of South Africans uniting as one in Jesus Christ as He prayed in John 17 that first motivated Anneke and continues to inspire her today.
Radical conversion and marriage reconciled
In 1997 Anneke and her husband Ralph were unsaved and their marriage was in tatters. However, both experienced a radical conversion, became born-again Christians and their marriage was reconciled.
"My biggest disappointment after being born again was the lack of love I experienced in the Church as a whole.
"Ralph and I attended an Alpha course at the Anglican Church that had thrown open its doors to all denominations and cultures, which was a new experience with a tremendous sense of God's Spirit being present in the unity.
"When the Alpha course was finished I missed the unity and said to my pastor that although the Bible was new to me, I read things in the Bible that I do not see in the Church, specifically the unity that Jesus prayed for in John 17.
"I asked whether I could start a prayer group to start praying for unity among the Christians of our town.
"Our pastor blessed it and in 1999 four ladies from different denominations started praying together each week for the Christians in the town and country.
Praying for John 17 unity
"We prayed for the same unity that Jesus prayed for just before He was crucified: John 17: 20 -21 'I do not pray for these alone, but also for those who will believe in Me through their word; that they all may be one, as You, Father, are in Me, and I in You; that they also may be one in Us, that the world may believe that You sent Me'."
God answered the prayers and today Christians of all races in Mkhondo (formerly Piet Retief) come together every week to pray this prayer for their town and for our nation.
"We are white and black and coloured and Indian, young and old, highly educated and uneducated. It is a diverse group from different Churches.
"However, while the body of Christ in Mkhondo is like a family today, it wasn't all easy-going to overcome differences of culture and even differences in ways of praying — we had opposition.
"It was very difficult at first. For example, the traditional mainline, white, Christian method of prayer is one person at a time while those not praying listen and then another has a turn, but the black way is that everyone prays out loud together.
"We had a white lady run out of the Church saying God can't hear us, it's chaotic. On another occasion we had a black Christian saying, 'I don't want to pray with you white people, because you're dead like corpses'."
Building relationships
Anneke says it took the building of relationships and spending time together to understand the cultural differences, and once they were understood then they could be appreciated and overcome, partly by borrowing from each.
"We just focused on John 17 and said that if Jesus prayed for oneness it is must be possible to achieve in His name."
A huge change came about in Anneke's life when, one day while driving into town she felt that the Lord say to her, 'Today, you need to repent for the pain that these people experienced during the apartheid years'.
"When I repented on behalf of all white South Africans for apartheid at the prayer group meeting I was not prepared for the reaction. Ladies started wailing, and tears were just flowing and falling on the ground. I didn't know what to do. I just held them and after a while they started telling their stories, some of which were so horrific that I realised the pain and wounds of apartheid must still be very deep in our nation.
Facilitating healing
"I decided there and then that I would do everything in my power to help facilitate healing in any way I could.
"We started hosting women's camps in which we, as white women, would serve the black women and wash their feet.
"We saw how the Lord delivered women of hatred, and how their forgiveness became evident."
Anneke says over the last 17 years the prayer-group women spent a lot of time getting to know one another over meals, washing of feet, repenting on different levels, having intercession and repentance camps, crying together, laughing together, traveling together, worshipping God together and having annual unity services and outreaches.
Reconciliation in Mkhondo
This reconciliation is even reflected in the name of Piet Retief changing to Mkhondo.
Anneke says the name Piet Retief brings to mind death, racial distrust, deceit, disunity and bloodshed. There were many wars fought in that area; between the Swazis and the Zulus, the Boers and the British, the blacks and whites.
In contrast the name Mkhondo means 'little meandering road'.
The Christians of Mkhondo have been involved in numerous actions of reconciliation over the years.
In 2003 white pastors from Mkhondo repented to black pastors for the sins of apartheid and Christians from Mkhondo were involved in repenting for the sins of apartheid in the government of Mpumalanga.
"I really believe God has changed the spiritual atmosphere over our town through prayer," says Anneke.
Dream from God
In 2004, she had a dream or vision in which God said that the intercessors of Mkhondo should go to Sebokeng, Thembisa and Soshanguve to do actions of reconciliation.
"The Lord said if we were obedient in going to these three townships, He would open-up Soweto for us for prayer on the 16th of June (I did not know which year) for repentance for the sins of apartheid and for the blood of the children that was spilt there, so that God can heal our land.
Today, Anneke says she knows that the vision to visit Sebokeng, Thembisa and Soshanguve was from God because although at that stage it all seemed just too big a vision to accomplish, last year they completed the visits with the help of Reverend Moss Nthla and his wife Khumo.
"The glory belongs to God," says Anneke.
"We stayed in two of the townships and cried and laughed together – getting to know one another.
God brings healing
"We washed a lot of feet and repented a lot. We saw how God healed many people of the pain of apartheid. There was even a physical healing."
Anneke says after going to the second township, Thembisa, in March 2015, they had a 40 day period of prayer and fasting.
"On the 40th day I received a telephone call from Pieter Bezuidenhout who is a pastor in the South African National Defence Force. He had done his doctoral dissertation, which was titled "Die diensplig-SAW generasie en die soeke na heling, versoening en sosiale geregtigheid" (The conscript-SADF generation and the quest for healing, reconciliation and social justice), that largely dealt with the pain of the conscript generation.
"He said that he had heard about the work of reconciliation that we are involved in and that during a time of prayer he had the same urging from the Lord to help facilitate healing in South Africa through a gathering for repentance and reconciliation that should take place in Soweto on June 16.
God's timing for reconciliation gathering
"When he said 2016 would be the 40th anniversary of the June 16 uprising in 1976 we both knew the time for the gathering was now."
Pieter met with the Reverend Frank Chikane, senior vice-president of the SACC, who he had interviewed for his thesis and who supported the need for reconciliation that developed into the 'Singing a New Song' campaign.
In support of the campaign Reverend Chikane wrote: "Many may be asking 'How can a man who was on the receiving end of this brutality be so sympathetic towards those who meted out beatings to him repeatedly'?"
"That is true. I, and countless others, suffered the type of brutality we pray fervently that our children will never know. I have made peace with the fact that my back will forever be damaged as a result of the torture I underwent. But as an adult, the responsibility lies with me to remove all hatred from my heart, through the daily renewal of my mind that allows me to test and approve what God's good and perfect will for South Africa is. [Romans 12:2]."
Anneke believes that God is busy with something that has never been seen in South Africa.
Breaking the racism stronghold
"Our hope is that God will do something supernatural over our nation to break the stronghold of racism in the nation and that the people of South Africa will see the love of Christians for each other in Christ.
"Our desire is for ordinary South Africans to have hope for the country and to get to know one another across the racial and economic divides."
A fleet of two busses and a number of cars full of brothers and sisters in Christ of all races from Mkhondo will join Christians of many different denominations converging on Orlando Stadium in Soweto from all over the country on June 11 to humble themselves before the Lord and unite in prayer entreating Him for softened, repentant hearts that will give rise to South Africans 'Singing a New Song' in harmonies of repentance, confession, forgiveness, reconciliation, and healing.
For Christians not attending the gathering it is vital to support the campaign in prayer, in spirit and in truth.