A monthly column that reflects on living in the Kingdom of God.
Since the high-profile reports of the murder and abuse of women and children, hardly a day goes by that we don't hear about the most shocking acts of violence and abuse.
Recently the Minister of Social Development brought out a startling statistic: that one in three children have suffered domestic abuse.
Click on banner to register
While I wonder how we can verify the veracity of such a claim, the point is that we have a crisis of colossal proportion.
My firsthand experience of this came in law school. For my research paper, I looked at the difficulty of abused children presenting evidence in a court of law.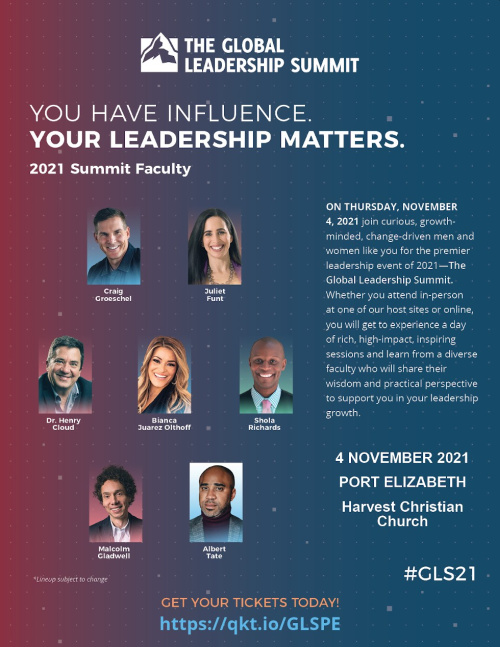 What I discovered was heartbreaking and gave extra resonance to the statement of Jesus in Matthew 18:6 — If anyone causes one of these little ones—those who believe in me—to stumble, it would be better for them to have a large millstone hung around their neck and to be drowned in the depths of the sea.
What I discovered was that many cases of abuse come from someone within the family, often the breadwinner. Often, whatever the result in court, the child would either lose a breadwinner or remain with a repeated abuser within their midst.
After hearing from students at a lunchtime group I run, at least a few female students shared how this pattern of abuse within their families was nothing new, and had been the case for some time.
Within this milieu, social media was abuzz with the hashtag #menaretrash, where women and some men vented their anger and revulsion for these and many other cases of abuse, most of which are too numerous to make media headlines.
And in the face of such widespread abuse, and the resultant attitude towards men expressed in #menaretrash, it leads us to ask: where shall we turn? Where should we look to light the way out of our malaise? Are men essentially trash? Where should we look to restore the dignity, worth and value of women and children?
Thankfully, I have come recently come across a most helpful resource. Though I have just started reading Nurturing the Nations by Darrow Miller with Stan Guthrie, I have found it rich in biblical truth and compassion, helpfully unpacking the truth and lies that worldviews bring to this pressing issue.
If I could summarise the book so far in a nutshell, it would be the following: that every worldview outside of Christ brings a fundamental lie about women: either that women are inherently inferior to men, or that men and women are not inherently different.
Miller writes that the first lie, founded on chauvinism, "leads to the crushing of women", while the second lie, founded on egalitarianism, "leads to the disappearance of women".
The first lie is predominant in conservative and traditional cultures, while the second lie is predominant in progressive and postmodern cultures.
The early church became a bastion of hope for women and declared the radical truth that they are equal in value even while recognising inherent differences to men.
Nevertheless, as Miller writes, "the church, sadly has not always heeded Christ in its treatment of women". That being the case, we ought to repent of this while returning to the only source of life-giving truth — Christ and His Word.
Where does that leave us? We are currently caught in the cross-currents of chauvinism and politically-correct egalitarianism, of the dominance over women and the disappearance of women.
We would do well to see, through the biblical lens, that neither of these ideas bring value, dignity and worth to women.
The same applies to men and manhood. As renowned missionary Elisabeth Elliot notes: "Words like manhood and masculinity have been expunged from our vocabulary, and we have been told in no uncertain terms that we ought to forget about such things, which amount to nothing more than biology, and concentrate on what it means to be 'persons'."
With all the tenderness I can muster, let me therefore say this: In the midst of the abuse of women and children, we thus not only need a stand against violence; we also need a resurgence of godly, biblical, unashamed manhood and womanhood.
Practically, this translates into men seeing women as Christ's fellow image-bearers, worthy of respect and no longer dominating women, but also men finding their worth and dignity as men.
Both aspects are consistent with godly masculinity, and as men's movement leader Ed Cole declared: "Christlikeness and masculinity are synonymous."
How then should we regard #menaretrash?
Like everything else, the bible is instructive and the only reliable compass for ultimate truth.
Ecclesiastes 7:29 speaks powerfully into men are trash, declaring: See, I have found only this, that God made men right, but they have found many sinful ways.
God made men (and women) right, but men (and women) have found many sinful ways.
To put it differently, the bible declares that men are not trash; they, like women, are made in God's image. However, men (and women), do trash, and their solution is not in disappearing or rejecting masculinity, but in repentance and returning to the source: God himself.
As we take a stand against violence of women and children, may we look solely to the God who upholds the inherent value and differences of male and female, bringing men and women to His lordship and saving grace as our only hope.
Neither chauvinism nor egalitarian-inspired androgyny will liberate.
As William Law wisely declared: "If you have not chosen the kingdom of God first, it will in the end make no difference what you have chosen instead."
May we strive to see both the end of abuse and the simultaneous flourishing of godly manhood and womanhood.