This week we introduce another four speakers from the list of 24 influential thought leaders who will be inspiring attendees at the annual Global Leadership Summit at venues throughout South Africa in October and November.
Click here for more information on GLS 2019.
Jason Dorsey — #1 Rated Gen Z and millennial speaker and researcher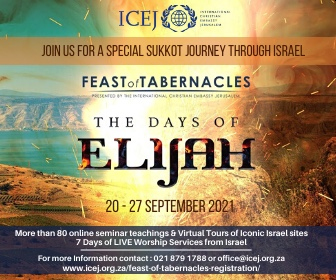 Click to register
Jason Dorsey is president of The Center for Generational Kinetics, which delivers research, speaking and consulting to separate generational myth from truth for leaders around the world. His team has repositioned global brands to win each generation and taken clients from last to first in both employee retention and customer growth. Considered the #1 generations speaker and researcher and called a "research guru" by Adweek, Dorsey uses original data-driven research to explain generational behaviours.
Danielle Strickland — Pastor, author, justice advocate
Danielle Strickland has led churches, started training schools and established justice departments around the world. She spent 22 years as an officer in The Salvation Army and is an ambassador for Stop The Traffik. With a deep calling to empower people and to transform neighbourhoods and the world, she co-founded Infinitum (a way of life), Brave Global, Amplify Peace and the Women Speakers Collective. Strickland is the author of several books, including The Ultimate Exodus.
Patrick Lencioni — Best-Selling Author; Founder & CEO, The Table Group
Patrick Lencioni is the author of 11 best-selling books with more than five million copies sold, including The Five Dysfunctions of a Team. Dedicated to providing organisations with ideas, products and services that improve teamwork, clarity and employee engagement, his leadership models serve a diverse base from Fortune 500 companies to professional sports organisations to churches. A summit favourite, Lencioni will unpack his new work on motivation and how it shapes our leadership.
Aja Brown — Mayor, City of Compton
At the age of 31, Aja Brown made history as the youngest elected mayor of Compton, California. A national trailblazer, her revitalisation strategy centres on family values, quality of life, economic development and infrastructural growth. Overwhelmingly re-elected to a second term in 2017, Mayor Brown's community initiatives and policy changes have significantly reduced gang-related homicides and the unemployment rate. Mayor Brown is the recipient of multiple honours, including the esteemed 2016 John F Kennedy New Frontier Award.